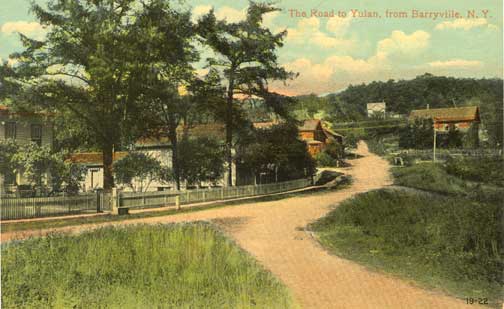 Here is a postcard I did not include in Echo Hill and Mountain Grove because I was not sure of its location. Can anyone help?
My next post will be about Yulan and the boarding houses nearby on Washington, Bodine, or Montgomery Lakes. I am hoping former summer boarders in the area might stop by this Halfway Brook site and share their memories in the comment section.
I will also post on the other locations—Barryville, Eldred, and Highland Lake—and maybe we'll hear from people who visited or worked at the boarding houses in the Town of Highland, New York, many years ago.