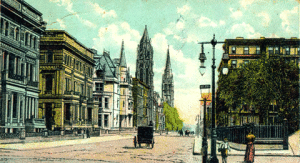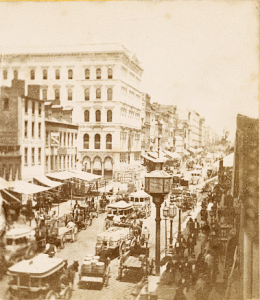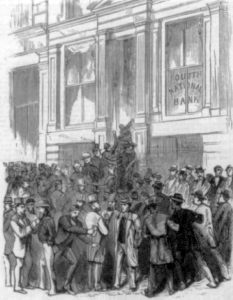 Emma was in New York City with her Eldred-Austin Cousins when Chester wrote her in August 1873. They continued to negotiate over photos. Chester's mention of Jennie, may refer to his fiancé, who he married in November.
The October 1873 financial panic will have ramifications for Emma's father, in 1876.
Walton, New York, August 30, 1873
Friend Emma,
Your last letter is at hand, contents noted also preceding one written sometime ago which I have neglected to answer. "Please excuse me for writing again." Certainly wish I might get a chance to excuse you many times more.
As to the picture I will keep my promise or send me your "better one" and when I get some more taken you shall be remembered.
As we grow old we change and I would like to keep it to compare with one some years hence if it should be allotted us to be in this world then. I am one that prizes very much olden relics. I am satisfied with the one I have (your will not mine).
Then you wish to know how often I will write. Well that's pretty hard to tell. I have been very busy this Summer or I should have written before now.
No, I am not fearful of losing all trace of my friends in Sullivan…yet I would like to know where some are and call and see them. Continue reading →