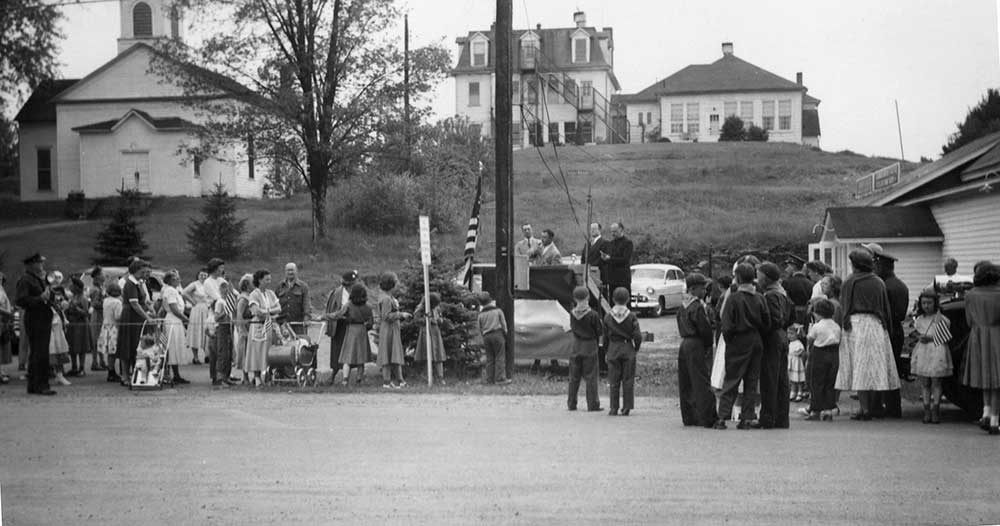 September 1941
Monday, September 1, was Labor Day. Art was at the old Austin farm for quite a while in the morning.
Tuesday morning Aida was once again at the A&P. In the afternoon her niece Lillie stopped by for a few minutes. On the west side of Eldred, Garfield continued working on the porch floor he had started.
Wednesday Arthur was on his way home from work when he saw his uncle Lon who had just bought some ice cream at one of the grocery stores. Art drove his uncle home. Then the two of them went to Aida's, and all three (like true Austins) ate the ice cream.
Arthur and Aida talked a few minutes about an Algebra problem, then he went on home to Alfred and Bessie Hill's where he boarded, or soon would.
Thursday noon Aida was at the A&P. Lon asked his nephew Bill (who hadn't gone to work because it was so rainy) to give him a ride to Yulan.
Saturday morning in Eldred, Aida stopped at Lizzie Wilson's on her way to the A&P. One of the boarders from the Rothman House accompanied Aida on her way home.
Sunday, September 7, Dr. Austin and Herman Bosch were in to see Aida after Lon went to church.
Monday Lon ate dinner at the County House with a minister's organization. When he got back, Arthur drove him to his brother Bill's and then back home.
It was terribly warm on Wednesday. Hopefully the butter Lon bought (along with some bread) at the A&P, did not melt on his way home. Continue reading →