Oakdene
William and Phoebe Middaugh Owen's four-story Oakdene was first advertised around 1900. Oakdene was not on Washington Lake, but located southeast of the intersection of Airport Road and Washington Lake Road. Oakdene, run by Phoebe Owen for many years, is thought to have burned down sometime in the mid-1930s.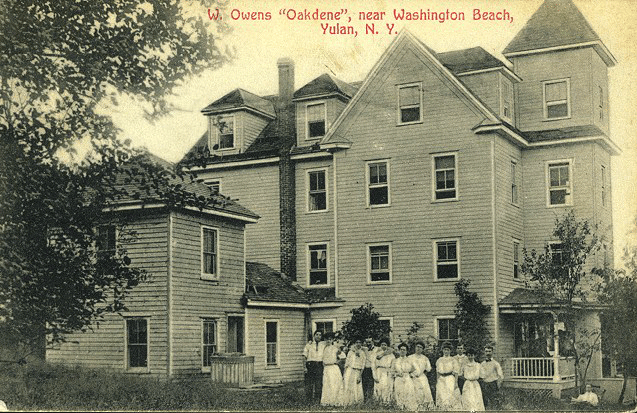 Twin Oak Cottage
• Twin Oak Cottage, Flieger, Washington Lake. Near churches. Boating, bathing, fishing, handball. Running water every room. $15 to 20. (Charles Flieger built Twin Oaks Cottage.—1934 to 1936 Ads.
• Twin Oaks, Flieger On Washington Lake. Modern House. Private beach, boating, bathing, churches, casinos. Barryville 2745.—1946 Ad.