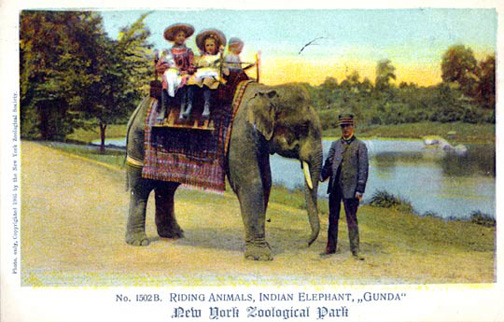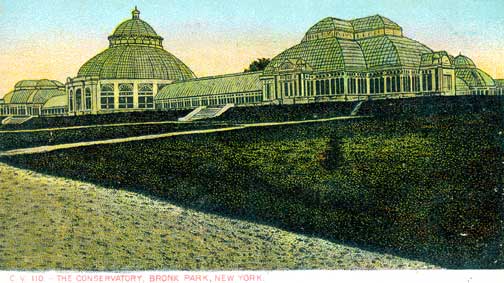 In 1891, 250 acres were set aside for a New York Botanical Garden out of the 640 acres acquired for the Bronx Park around 1888.
Nathaniel and Elizabeth Britton Lord, whose ideas inspired the park and conservatory, were influenced when they visited the Royal Botanical Garden at Kew in London.
The Conservatory, built mostly of steel, cast iron, wood, and glass, was designed by the Lord and Burnham Company, the premier glasshouse design and fabrication firm of the time.
Construction (from 1899–1902) cost $177,000. The Zoo opened in November 1899, with 843 animals in 22 exhibits.—wikipedia.org.