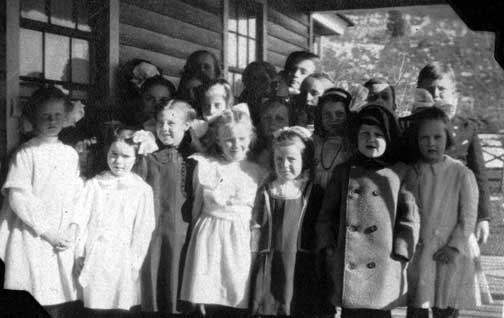 Post redo:
I originally thought these children were at the Barryville schoolhouse. My mom emailed me and then Charles Paulus commented that it did not look like the Barryville School house.
I found 2 old postcards of both schools and posted them at Barryville and Eldred Schools.
Does anyone know any of these children? This photo was in my mom's collection.
I think my great aunt Aida Austin took the photo. Aida taught at the Barryville Schoolhouse at one time. So did my great aunt Charlotte Leavenworth. Aunt Charlotte taught many years at Eldred.