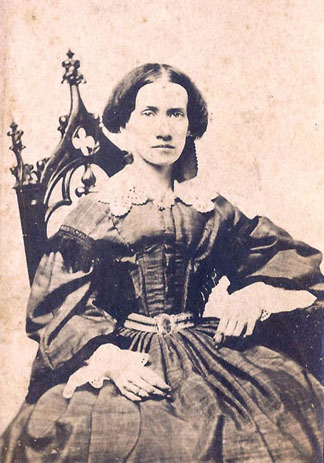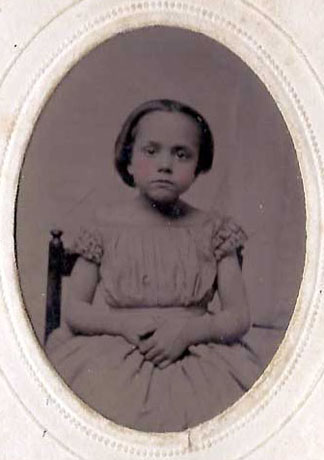 Anne Mary Austin married Oliver Perry (O.P.) Schoonover in 1846. Anne was quite sickly at least as early as 1857. In December of 1863 Anne wrote to her sister Laura Austin Clark:
Four weeks yesterday, I was taken sick with the bilious fever, very sick. The day before I was very smart, so Perry went down the River and was gone a week. I was down all the time, but nights I kept getting worse. On Saturday, they thought I would not live for a while…A.M. Schoonover.
Anne's niece Aida Austin was not quite 4 when her aunt Anne Mary Schoonover died at the age of 37 in August 1864. Perry and Anne had no children.
Two years after his first wife's death, Perry Schoonover, 46, married Mary Murray Parker, 30, a widow with 3 children: George, Kate, and Laura.
Perry and Mary Murray Parker Schoonover had two of their own children: Emily and Rowlee (Daniel Rowlee) Schoonover.
Thanks to clues from Great Aunt Aida Austin's information (saved by my mom and cousin Melva), and the internet, I have the 2 Austin photos on this post (from an Austin descendant), correct information and photos for the Parker and Schoonover families, and the opportunity to correspond by email with my almost cousins: John descendant of Rowlee Schoonover, and Richard descendant of Laura Parker Britt.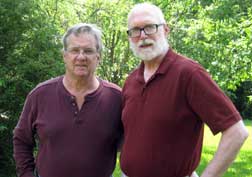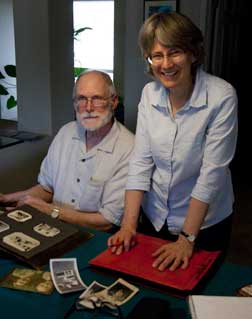 Aida Austin called Perry and Mary Parker Schoonover Uncle and Aunt, and the Parker girls cousin in her 1881 Diary.
In the early 1940s letters and diary of Aida, she mentioned that Cousin Rowlee and his wife Emily were back in town and that Rowlee was working on the bridge.
A 1944 letter to "Cousin Aida" from Emily Waidler I could not figure out. I posted the question on my family site.
A year later (early 2010), Rowlee's great-grandson John emailed me that Emily Waidler was Rowlee's sister. Shortly after, John's relative, Richard, a descendant of Laura Parker Britt, was located.
Richard's information and photos including ones of Mary Murray Parker Schoonover, and John's photos and Rowlee's adventurous memoirs were a super addition to Echo Hill and Mountain Grove.
You can imagine it was pretty exciting to meet an almost cousin.