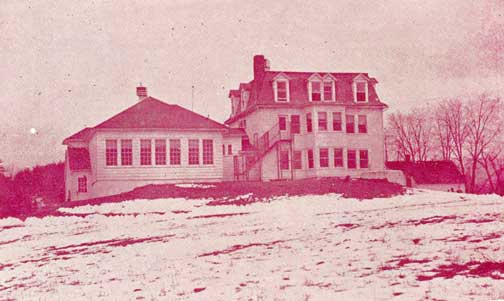 What was once Abel Myers Orchard Terrace boarding house, became the school in Eldred in 1925.
From 1925 to 1926 there were 116 students, 5 faculty. Two years of high school and two high school classes were available. The old school was remodeled.
In the 1926 school year, improvements were made and English 3 was added.
1926 seems to be the year my dad started high school. He was able to attend High School in Eldred and graduated in 1930. Being the only student, Dad was valedictorian, but he would sometimes say he graduated at the bottom of his class.
In 1931 the old school was remodeled to make a gym. Sunshine Hall was purchased in 1934 and became an auditorium. The old Orchard Terrace house was still the school in 1937.