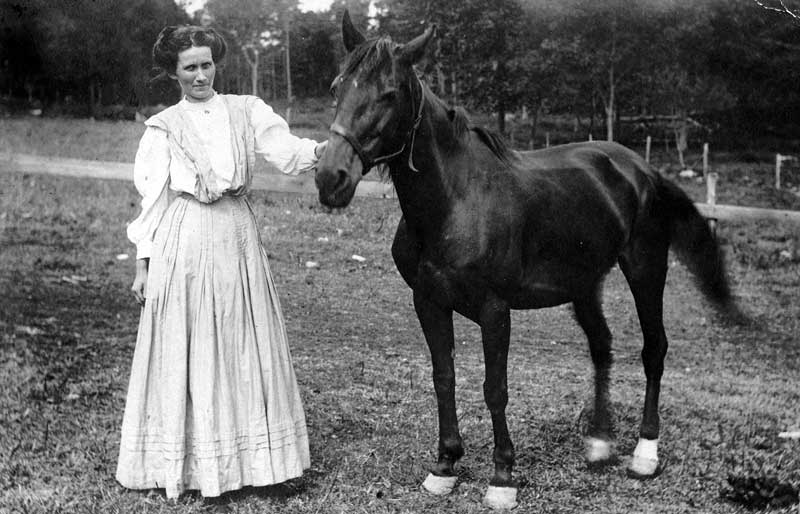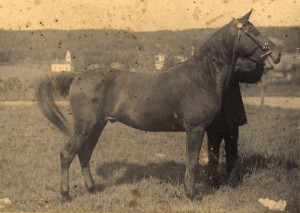 One of my favorite photos of my grandmother Austin is a postcard from September 2, 1908.
Jennie Austin is standing with her horse, Sun All, who was named for a famous horse at that time.
The postcard was addressed to Miss Mary Kyte. Mary Alice Kyte, a granddaughter of Rev. Felix Kyte, would marry Harry Wormouth. Aida Austin would write about Mary Wormuth in her 1940 diary.