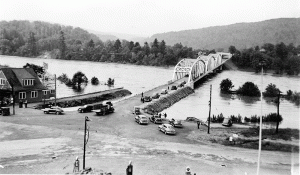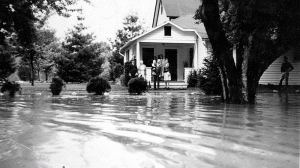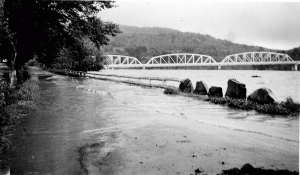 Monday, May 18, 1942, Aida Austin was disappointed she could not get her cracked wheat bread at the A&P. She stopped in at Andrew Parker's for a paper and saw Bertha Sullivan and her sister.
When Aida was at Randolph's on Tuesday, she and Marge Parker had a long talk about the war.
Thursday brought quite the thunderstorm and flood along the Delaware River. Anna Leavenworth in Islip was relieved to talk to her sister Christina Hirsch in the evening and find out she was OK.
The paper on Saturday, May 23, reported terrible flooding in Honesdale, Pennsylvania, where Carl and Annie Walters and their son died in a flash flood. Annie Walters was a sister to both Bill Meyers Sr. and Joe Meyer.—From the upcoming Farewell to Eldred book.