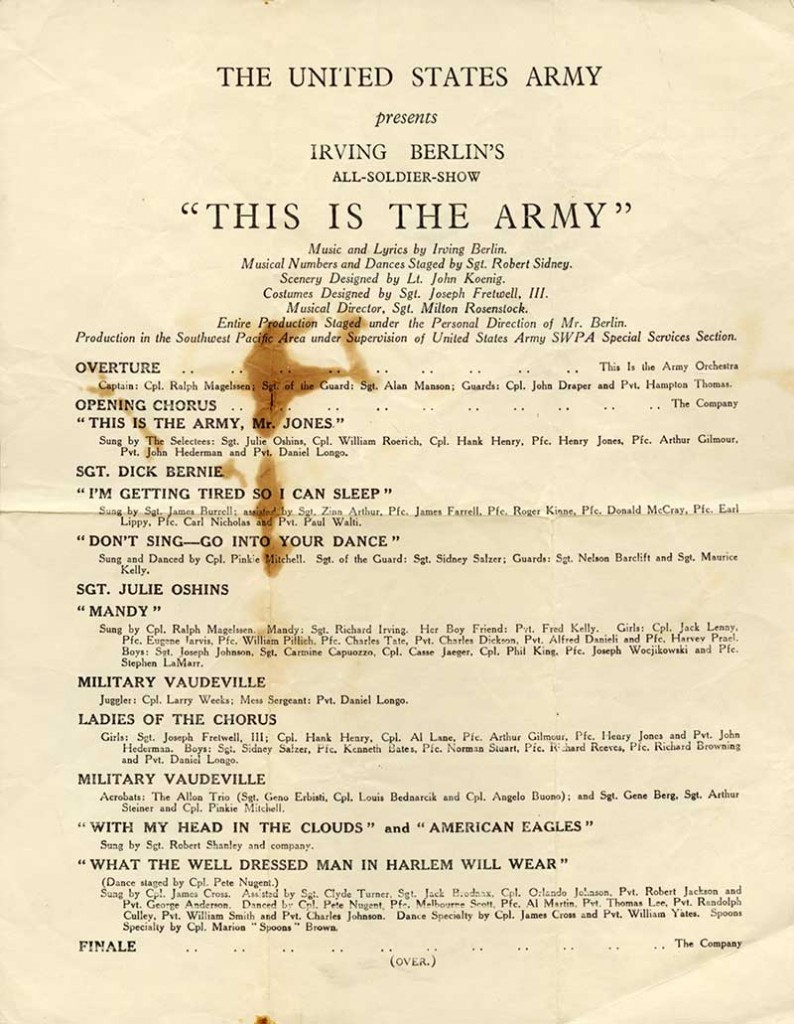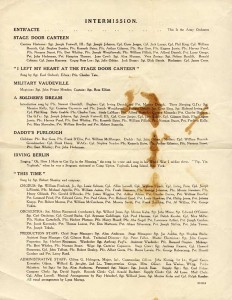 I have been scanning the World War II Photo album of my father-in-law who served in New Guinea in a radar unit.
I thought perhaps my Halfway Brook friends would appreciate this Irving Berlin program that was in the Album.
For a better view of the program, click on the image.