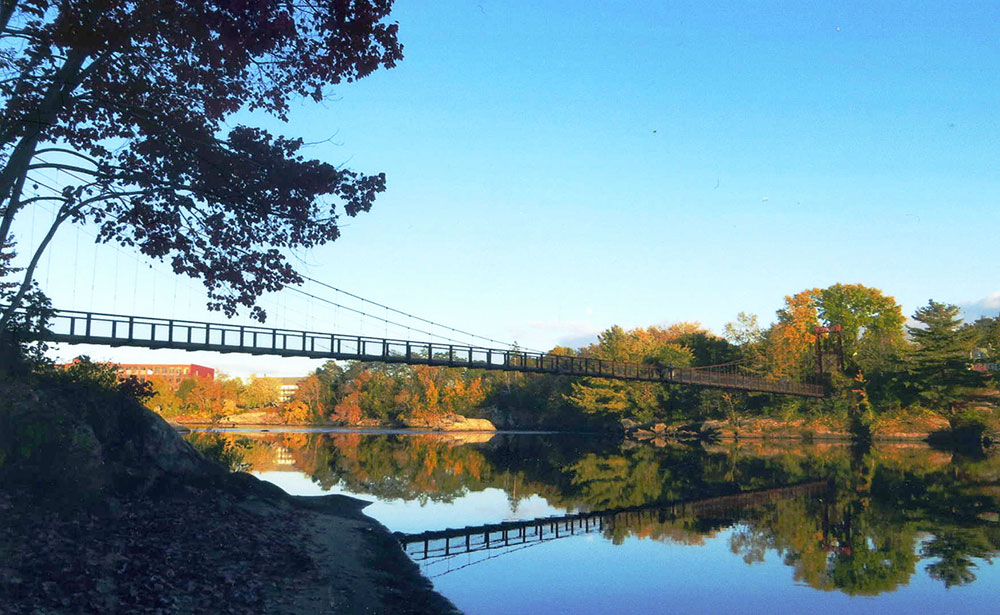 I have really enjoyed learning about other places and famous people that are connected somehow to Halfway Brook.
HalfwayBrook contributor Joan P. sent me photos her friend took of Maine's Androscoggin Swinging Bridge because of the tie in with the Roebling Bridge photos I have posted.
The Bridge crosses the Androscoggin River and was constructed by John A. Roebling's Sons Company in 1892 for mill workers walking from the Topsham neighborhood to the Cabot Mill in Brunswick.
Roebling's three sons, Washington, Ferdinand and Charles, built their father's company into the world's leading producer of wire rope, with four factories and nearly 8,000 employees at its peak…
—http://roeblingmuseum.org/about-us/the-roeblings-sons-co/