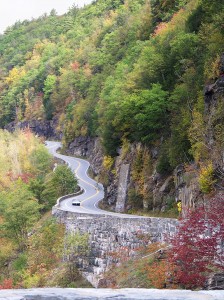 March 1933
Wednesday, March 1, Garfield took Frank Sergeant to the doctor. Clinton drove John Love's team of horses when the Leavenworth men drew their wood.
Franklin Delano Roosevelt was inaugurated on Saturday. It was a clear, warm day in Eldred. In the evening Mary and Alvah Sergeant were at the Leavenworths until after midnight. Alvah was Ella's cousin.
Every Saturday night we were home and Mary and Alvah Sergeant and family were here or we were there to visit and listen to the Grand Old Opera. The older ones would play pinochle until around eleven o'clock and then the women would go in the kitchen and make a pot of coffee and usually oyster stew.—James Leavenworth.
Tuesday March 7, 1933, Thelma Hill started taking mandolin lessons from Garfield.
Friday there was a magnitude 6.4 earthquake in Southern California; 120 people died and there was about $50 million of damage.
Wednesday, March 15, Anna and Kate Love went to Jennie Austin's. The Leavenworth men went to see Hawk's Nest Road, a section of N.Y. Route 97 which was being constructed.
Saturday Henry Graf's Pine Grove House on Highland Lake and the Davis houses burned.
Homes burning down may have meant that old wood needed to be cleared from the wooded properties. At some point in 1933, the Civilian Conservation Corps cut firebreaks and cleared land on the Boy Scout properties.
There was no school on Wednesday, March 22. The electric light line was broken so the school had no water.
Thursday the Leavenworths celebrated Frank Sergeant's birthday at his house. He was 72. The next week Clinton and Ella visited with her dad. Clinton started working for the County.