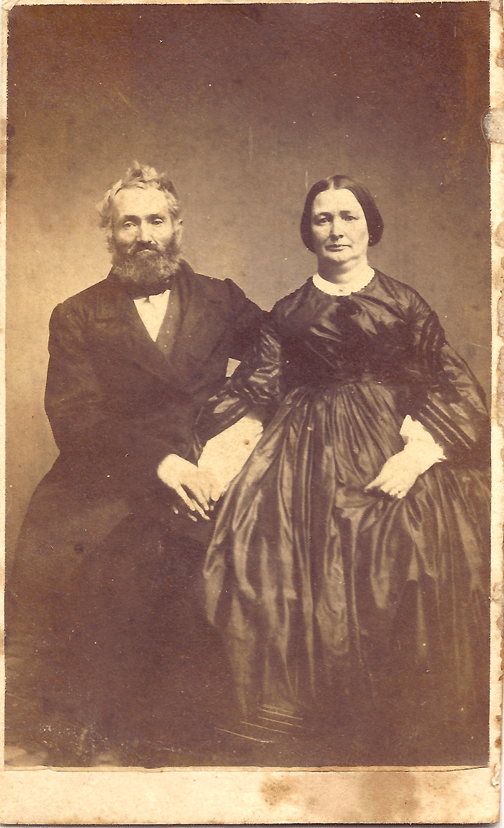 Augustus Austin and his wife, Maria Eldred Austin.
Photo courtesy of cousin Kathy T.
The Mill on Halfway Brook tells the story of the January 1916 birth of Phebe Maria Eldred just 10 days after her parents, James and Polly Mulford Eldred arrived and settled in a log cabin near Halfway Brook in the Town of Lumberland, New York. The location of the cabin became the southeast corner of Halfway Brook Village, still referred to as "the Village" as late as the 1940s, even though the hamlet was officially named Eldred in 1873.
In 1834, Augustus Alonzo Austin married Phebe Maria Eldred in the Town of Lumberland. Augustus and Maria were aunt and uncle to the children of William Henry Austin (Augustus's younger brother) and Mary Ann Eldred Austin (Maria's half sister).
The daughters of the 2 Eldred-Austin couples exchanged letters, many of which are included in The Mill on Halfway Brook. Uncle Augustus, Aunt Maria, and their family play a part in Aida Austin's 1881 Diary.
I was quite excited to receive some "new" old scans from an Austin cousin of some of the Eldred-Austin relatives. I'll include some more photo scans in the next post.