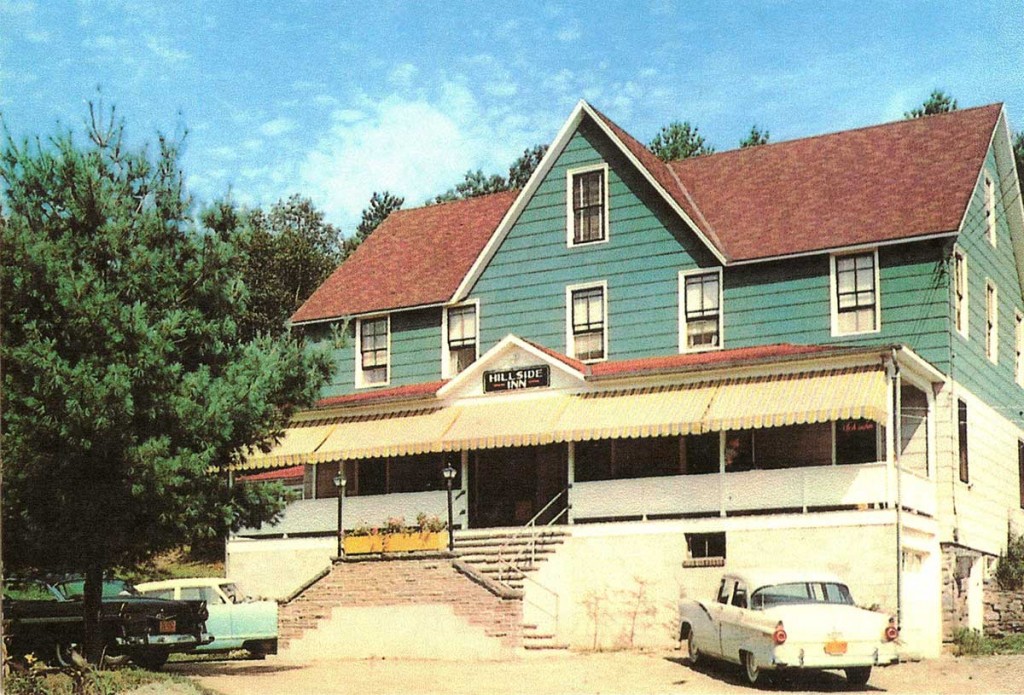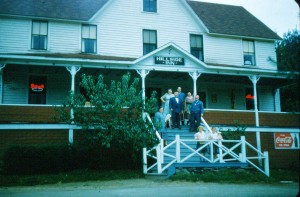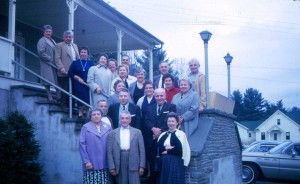 Doris Stegmaier Schmidt recently left a comment on this Halfway Brook site. She emailed me some more memories and photos relating to Hillside Inn which I thought Halfway Brook would enjoy reading and seeing. (Click on photos to enlarge.)
I think of the old days and the Hillside Inn a lot. About 10 years ago, my husband had found an article on Google that the Inn had burned down. My parents and I spent a lot of time there in the summers, and took other friends there also.
My mother, Clara Stegmaier, grew up with Helen Fuchs and Maria Fuchs (sisters) who immigrated to New York from Waiblingen, Germany. Maria worked at the inn as waitress and she had a house near the crossroads.
Louise (Cookie) Wolff, daughter of Helen and Alfred of the Hillside Inn, and I were together in the summers when my parents drove us from Philadelphia to Yulan.
The "German cuisine" (see comment), and my mother's cooking was identical (Schwaebisch). My father loved the Rheingold beer, that I remember.
I also swam at Lake Washington and we often rowed in the lake's boats. We took neighbors and friends to Yulan and the lake also for vacation visits.
I also liked the store/soda fountain at the crossroads, and bought comic books there—the only comics I ever bought.
We drove to Eldred and sometimes had dinner at Reber's in Barryville. The firehouse had clambakes/corn on the cob events that were also fun.
 
I also spent time there at the "Times Square" store fountain, buying candy, etc. with Cookie. Maria Fuch's house was on the crossroad (I guess the one that went to Eldred); it was a small cape cod. 
I see from the 1954 photo that a wooden staircase was built and the ends of the porch were closed off from the earlier 1937 version. Wolffs also attached their home in the back of the inn, their livingroom was right behind the dining room of the inn with the bedrooms extended to the left side.
The group of folks in the 1964 photo had all immigrated from Waiblingen, Germany to the US in the 1920s, as did Maria and Helen. All were born approx 1906 to 1908. My mother engineered many group gatherings of these folks, and they gathered at homes on Long Island, mid-NJ and our home near Philadelphia. I see that this gathering occurred at the Hillside Inn.  They probably had a lot of fun at that gathering.
 
Wolffs also had a Swiss (I think he was Swiss) friend who lived on that road between Barryville and Yulan and we visited his home while there. He had built a lake/falls and lots of little windmills and such of wood worked with the flowing water, that I was fascinated to see. Unfortunately, I can't remember his name.