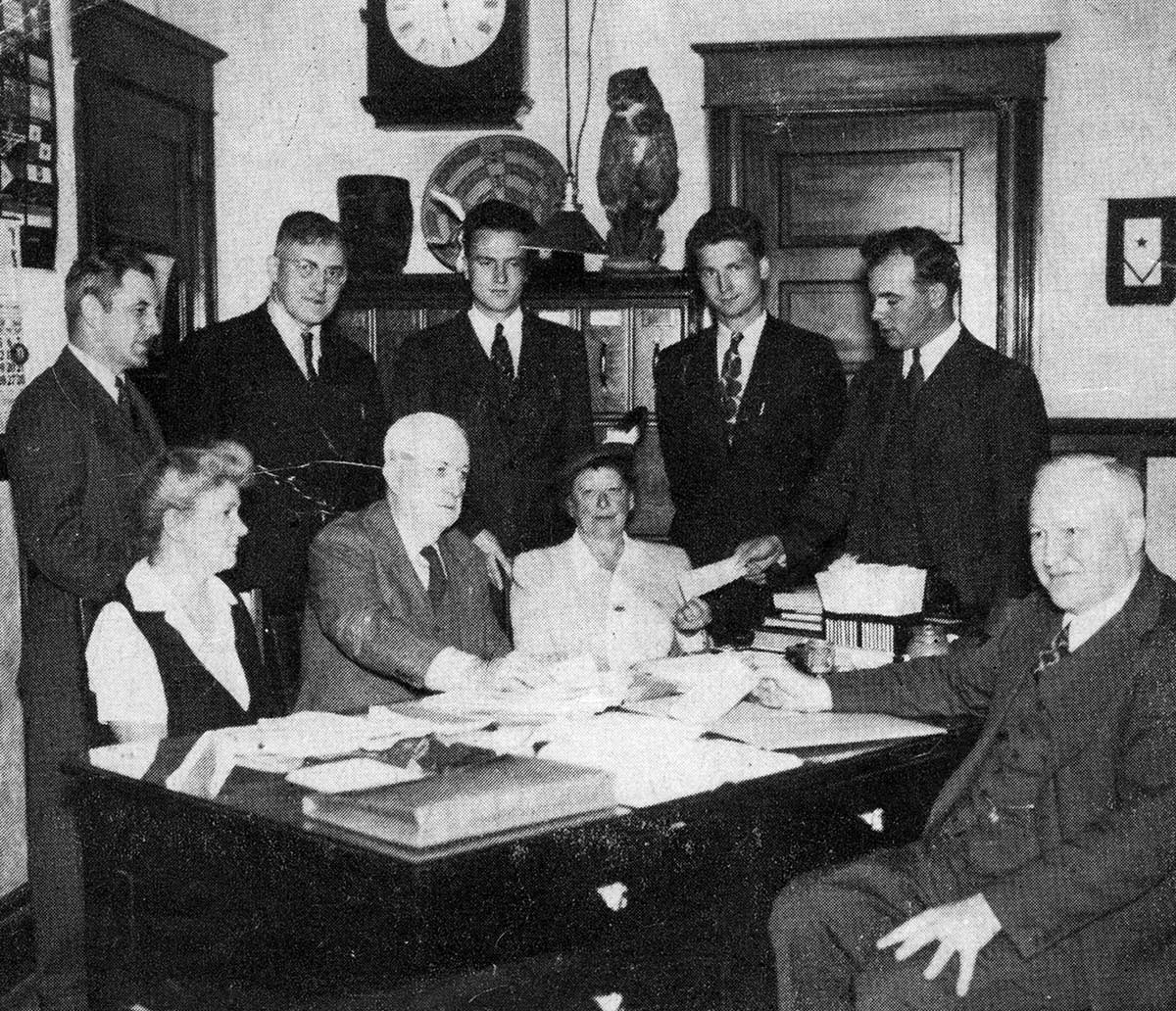 Seated left to right: Secretary to Attorney Lyons, Mr. Lyons, Attorney for Mrs. Asendorf; Mrs. Asendorf; Stephen W. Zeh, Attorney for the Conference.
Standing left to right: Rev. Herbert Schmalzriedt, Secretary of the Board of Directors; Rev. H. Irwin Briggs, Treasurer; Rev. Wilford Kalbach, Council Member; Rev. Raymond Kalbach, Vice-President; Rev. Merle Fuller, President and Director.
Highland Lake Bible Conference
Formed by Merle Fuller in September of 1944. It would include the Myers' Lake View and Asendorf's Highland Lake Inn.—Farewell to Eldred, p. 303.