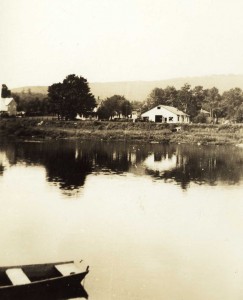 This photo is from my recent finds at my mother's home. I think it is a view of homes and a garage? in Barryville, possibly Shohola on the Delaware River.
Can any of my Halfway Brook readers help? I assume it was taken around 1940.
Click photos to make them larger.
Update: It is Spring House Garage on River Road in Barryville. Thank you!