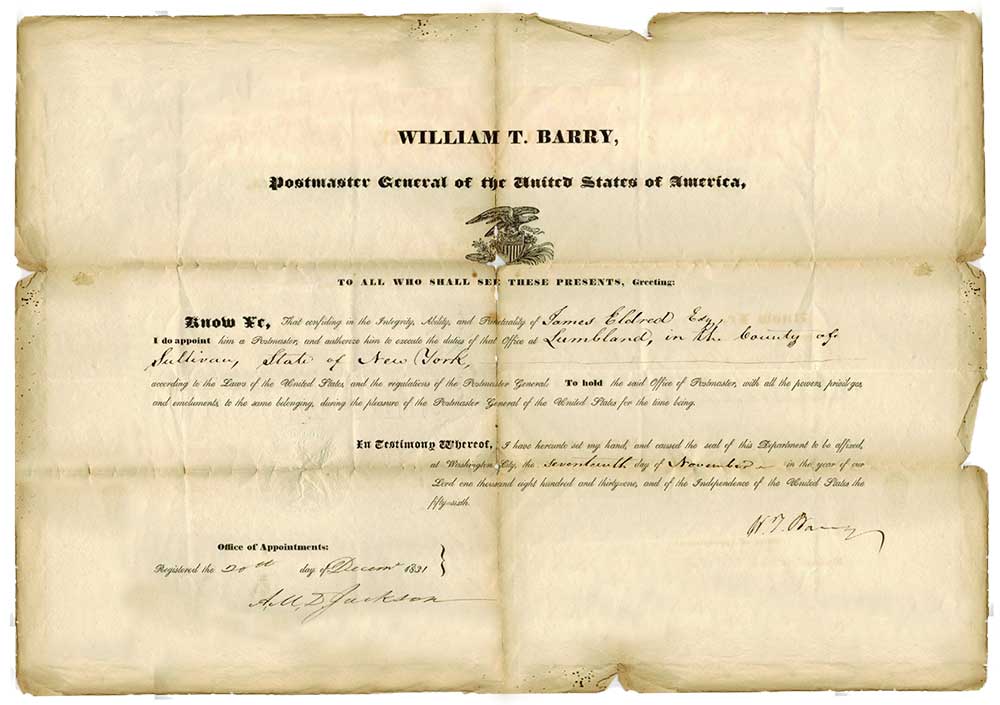 A couple weeks ago I was contacted by a descendant of C.C.P. and Effa VanTuyl Eldred. She wanted to share some documents and photos from her family.
What a wonderful surprise that one of the documents was for the 1831 selection of our common ancestor James Eldred to be the Lumberland Postmaster. It was signed by William T. Barry, Postmaster of the United States of America.
My readers may know that Barryville, New York was named after the US Postmaster General Barry around 1831. It's always nice to get documented proof of an event.