The Bosch Family and The Lake House
Wilhelm and Mary Maier Bosch had a boarding house called The Lake House on Hartung Road, northwest of Highland Lake. In the early 1890s Wilhelm built the Lake House, a smaller residence, and a barn for their 2 cows, horse, pig, and chickens. Lake House would later be called Green Acres and then Green Meadows (which we visit in August 1941, in a soon-to-be-post.)
Most of the lumber was said to have been hauled up to Highland Lake via Shohola from demolished buildings in New York City. Notice from the old photographs that even when the buildings were newly built, they did not look new. Other buildings and guest cottages were added over the years. For lake access, a boathouse and docks were constructed. Wilhelm dug a boat canal using a mule and a plow.—Ken Bosch, great-grandson of Wilhelm Bosch.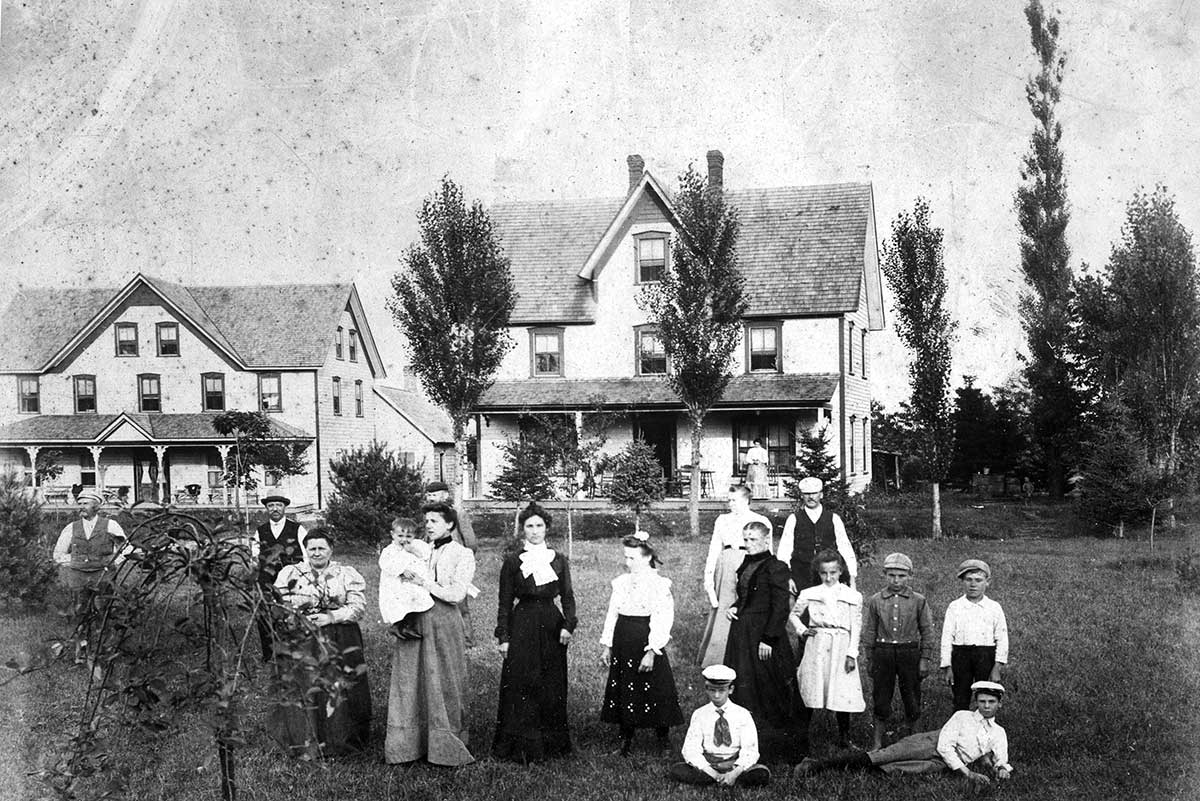 The Lake House in the Heart of the Sullivan County Hills
The Lake House stands on high ground, overlooking the beautiful Highland Lake from the north, about 250 yards away. The lake is one and one-half miles long and one mile wide; is surrounded by a heavy growth of timber and abounds in several kinds of fish.

The house is new, contains 27 rooms, and has accommodations for 50 guests. The rooms are airy and comfortable. The parlor is supplied with a piano for the accommodation of guests. The Lake House is 7 miles from Shohola by carriage over a beautiful road. Livery accommodations are reasonable. All guests are promptly met at Shohola Station when notified. Transportation: 75¢. Trunks 25¢.

Parties who wish a quiet healthful resort are sure to find it at this house. There are other boarding houses and lakes nearby, affording plenty of attractions and amusements to all who desire to avail themselves in that direction; and a good time and lots 
of sport can be assured.

Fresh vegetables from the garden. Fresh eggs, milk, and the best of meats are supplied, and prices are reasonable. Mail daily and telephone nearby. Board $6 to $8 per week. Children under 10 years half price. Wilhelm Bosch, Prop.—Lake House Flyer.
—Echo Hill and Mountain Grove, p. 153