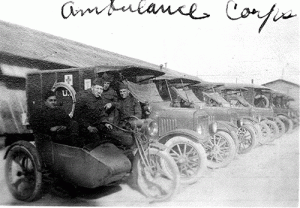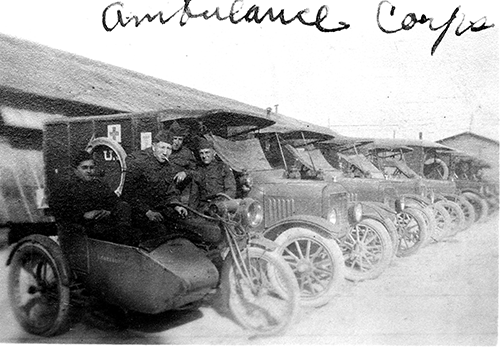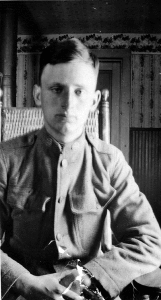 11th Infantry
On September 6, 1918, the 11th Infantry left for St. Mihiel. My grandfather Irwin Briggs, a medic, went to the front lines to get the wounded and the dying during the St. Mihiel battle. He would also help at the next major battle, the Meuse-Argonne.
St. Mihiel, Sept. 12–19, 1918
The 11th Infantry (McKinley Austin's group) barrage started at 1 a.m. on September 12. The regiment got in position for jumping off at 4:30 a.m., and the attack started at 5 a.m.
The Division Front was held by the 10th Brigade. The 11th Infantry was on the right…the 3rd Battalion, an assault battalion, followed and then 2nd Battalion Regiment…taking 100s of prisoners…
On September 13, a short, but fierce counter attack of the enemy was broken up by the regiment. About midnight September 15, the regiment relieved by 61st Infantry, moved into an intermediate position and remained there until September 16.
—Sergeant John G. Popp.
McKinley Austin, 11th U.S. Inf., France, to Jennie Austin
September 19, 1918
Dear Mother,
I was glad to hear from you. I have been busy lately and have not written as I should. I am well and feel as if I will be lucky.
I only wish that I could tell you more about where I have been during the past couple of weeks. You wouldn't blame me for not writing more. I certainly thought enough about you when I was laying in a shell hole with the German shells throwing dirt and stones all over me.
They are tricky fighters without much idea of honor. Their artillery and machine guns are fair, but their infantry is not much good. It may be I have not seen their good troops yet, but I think we can lick them anytime we have half a chance.
I got a letter from Raymond, a few days ago. He seems quite well satisfied. I think both of us will be more contented with home when we get back.
We are not allowed to get parcels without having permission from some officers and I don't know as I need anything much now anyway. It is surprising just how little a person really needs. I hope George Dunlap was not badly wounded. Well, I will close with love, Your son, McKinley