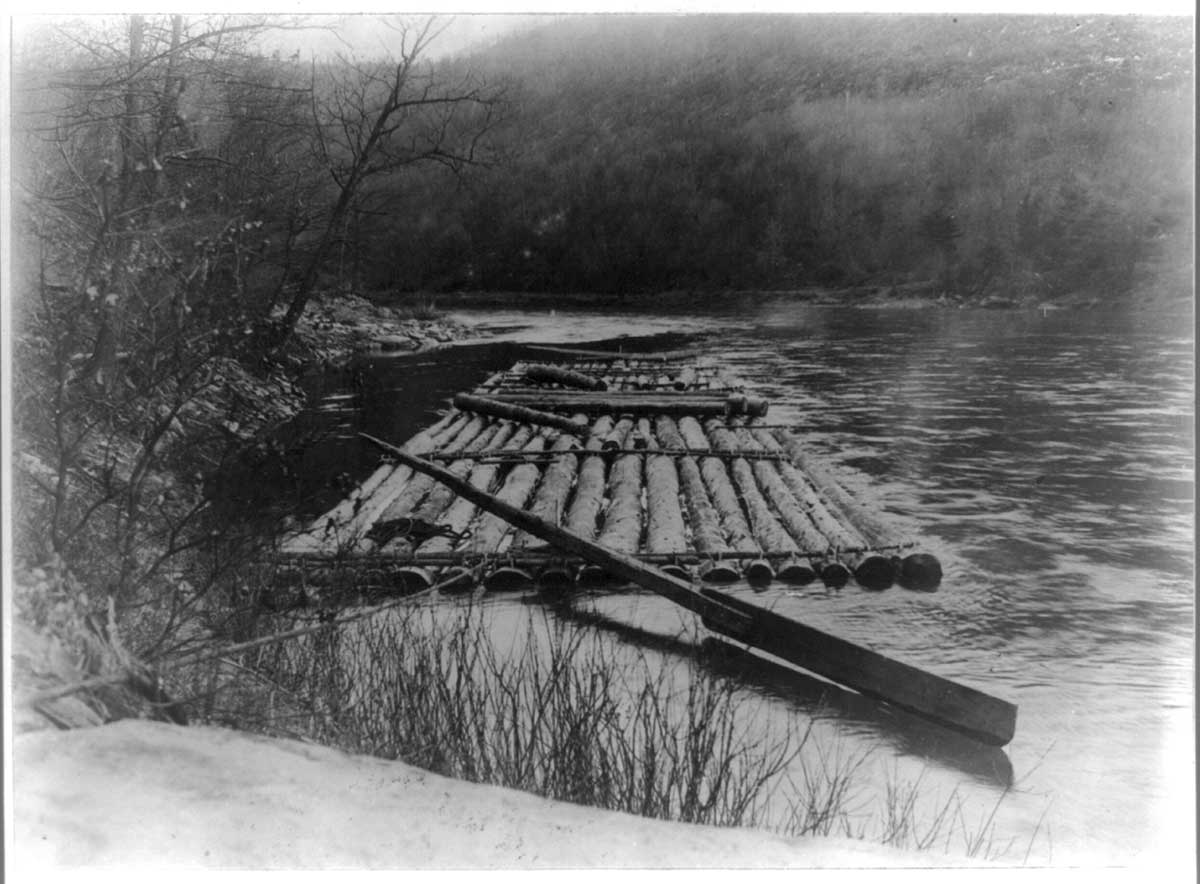 It's hard to believe this Halfway Brook blog will be ten years old in September. Here is a post from 2009, with an image I recently found on Library of Congress.
In 1800, Lumberland (then two years old), had a population of 733, most of whom had lumber-related jobs. Saw-mills operated on various streams. Halfway Brook was said to have had ten sawmills on its nine miles.
Enormous amounts of lumber were made into rafts and floated down one of the many rivers or brooks in the area that fed into the Delaware River. The Delaware River flowed to Carpenter's Point (Port Jervis) and on south to Philadelphia, Pennsylvania, where the lumber could be sold.
It was around 1764, the year after the French and Indian War, when Daniel Skinner made a 15 foot by 80 foot raft from six felled pine trees. Daniel ingeniously lashed these logs (masts for boats), together, added a rudder, and floated the raft down the river—Timber Rafting it was called.
Leaving Cushetunk/Cochecton where he lived, Daniel and two others (one drowned) rafted about 200 miles down the Delaware River, past the settlements at Narrowsburgh, Ten Mile River, Shohola and the River, Pond Eddy, Mongaup, and Carpenter's Point, and headed southeast to Philadelphia, Pennsylvania, where Mr. Skinner was paid twenty-four pounds—four pounds per mast.
For further reading:
Skinner's Falls/Milanville Bridge
Rafting on the Delaware (scroll down)
Early Roads