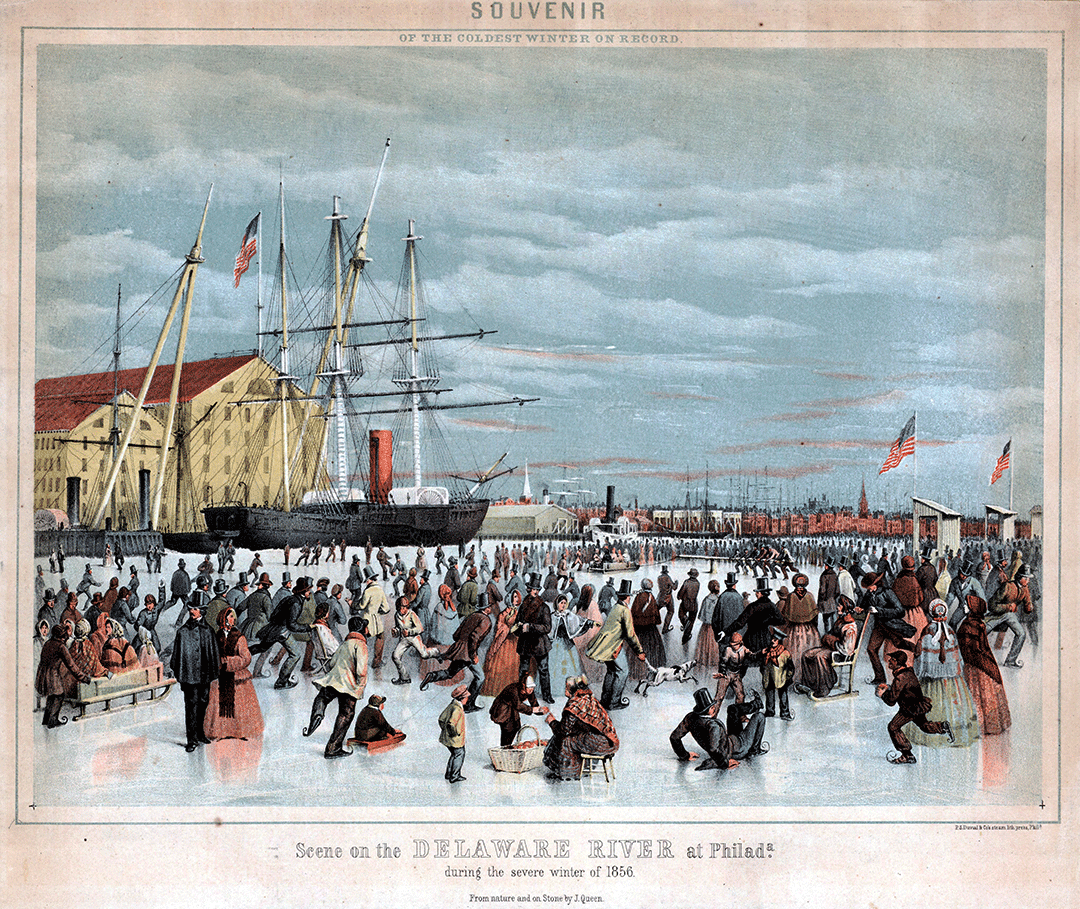 In searching for my husband's ancestors who arrived from Prussia in the 1850s, I found this image on the Library of Congress site. When I checked The Mill on Halfway Brook for the terrible winter, I found a sidebar titled, "Winter 1857," on page 77, which I assume referred to the Winter of 1856 to 1857.
Winter 1857
The winter of 1857 was particularly disastrous to the Erie Railroad on the Delaware Division. There were extraordinarily deep snows and heavy ice in the Delaware River.
"On February second the ice went out with a big flood, and carried away the railroad bridge east of Narrowsburg, New York.
"The river froze up again and another flood came February 18th. The railroad bridge that the previous flood had demolished was well along toward restoration, but most of the new one was carried away by the second flood.
"J. Hardenbergh, bridge foreman, was working next to the Pennsylvania bank when the flood came, and the timber broke up and crashed away behind him as he ran for the shore, his feet being scarcely lifted from one timber before that timber would fall before the flood. His escape was miraculous.
"Pending the replacing of the railroad bridge below Narrowsburg, through traffic over the Erie was virtually suspended. Local passengers were ferried across the Delaware.
"Livestock was a great item of traffic on the Erie in those days.
"While the bridge was gone, cattle, sheep and hogs were unloaded at Narrowsburg and driven through Wayne County, Pennsylvania, to the junction of Honesdale and Mast Hope turnpike, sixteen miles, and thence back over the turnpike to Mast Hope, a total distance of thirty-five miles, where they were reloaded on cars in waiting at that place for them."—Edward H. Mott, Between the Ocean and the Lakes: The Story of the Erie, 1899, p. 441.