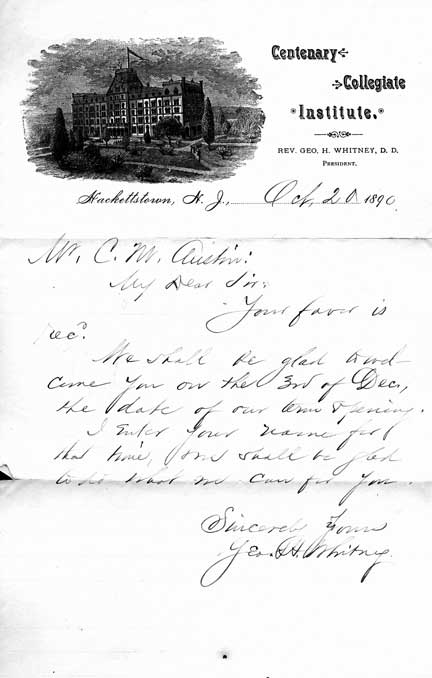 Mort Austin received an acceptance letter from Centenary Collegiate Institute, a seminary in Hackettstown, New Jersey, in October 1890.
Centenary was founded by the Newark Methodist Episcopal Church in 1867. It was built at a cost of $200,000. George H. Whitney, D.D., was president from 1869 to 1895. In September 1884 the tuition and board was $275 for 36 weeks.
Geo. Whitney, Hackettstown, N.J., to Mort Austin, Eldred
October 20, 1890
Dear C. M. Austin:
My Dear Sir:
Your favor is rec. We shall be glad to have you come on the 3rd of Dec., the day of our term opening.
I enter your name for that time, we shall be glad to do what we can for you.
Sincerely yours,
Geo. H. Whitney, President
Centenary Collegiate Institute