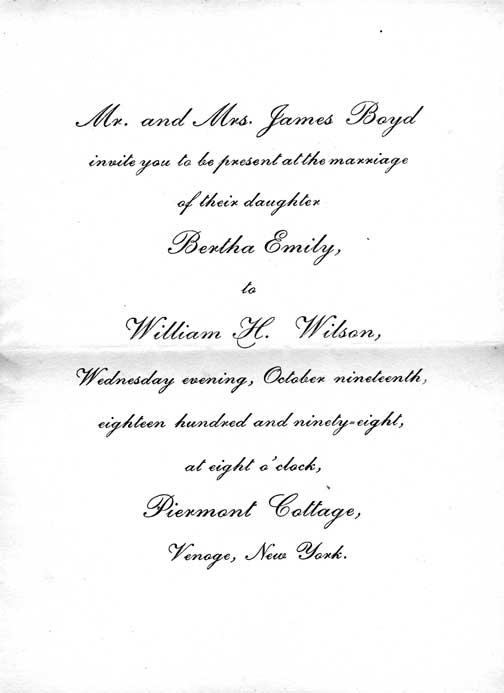 The Austins received an invitation to the marriage of William H. Wilson and Bertha Boyd, in October of 1898.
Bertha's parents, James and Margaret Mills Boyd, were proprietors of Piermont Hotel, near Highland Lake. William Wilson was the owner of the Wilson store at the center of Eldred.
William and Bertha Wilson had a son Forrest Wilson, who I understand was nicknamed Pat.
Quite some years later, here is Pat's stand near where the William H. Wilson Store once was. (The building possibly built by Charles Wilson, Pat's uncle, is at the left.)