Continuing from my previous post for our search for the gravesite of Edith Emogene (Emma) Austin, my great aunt who died and was buried in Solomon, Kansas:
By the time we approached Solomon, Kansas, the rain had stopped and there seemed to be enough light left to take photos.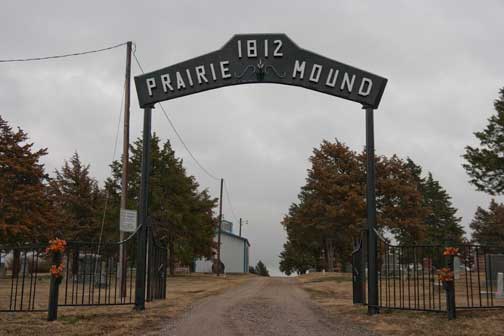 The cemetery was larger than I had realized and I hadn't thought to print out a copy of the Parmenter stone so we would know what we were looking for. Gary drove around a bit and then we parked near a closed up shed/tractor barn. We each walked in a different direction.
It was about 41 degrees and windy, rather cold for a wimpy Arizonan so I bundled up, and headed for what I thought might be an older section. And there was the stone of Henry Parmenter Sr. and Henry Jr. (both mentioned in Echo Hill and Mountain Grove) and other Parmenters whose names I did not recognize.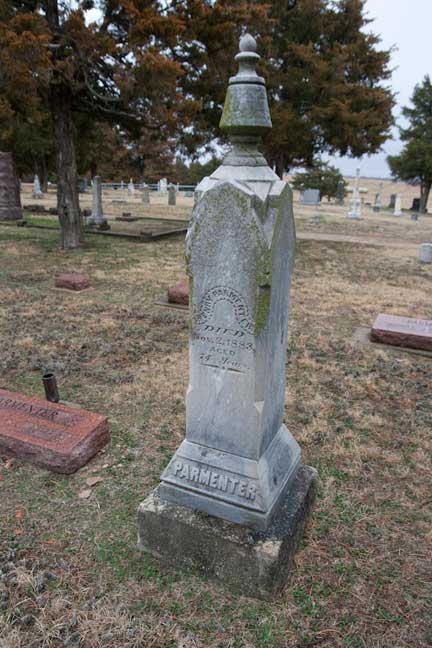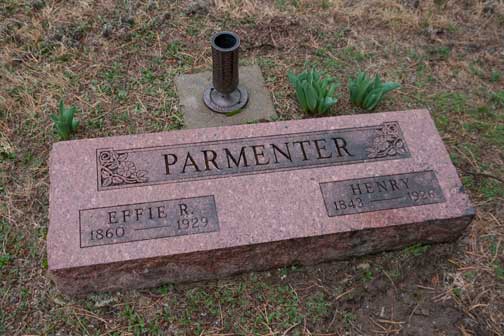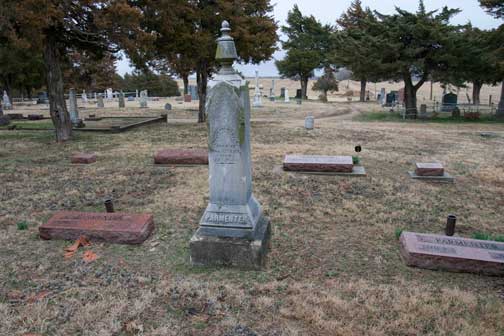 Added to the cold and wind, it started to drizzle. But we walked around trying to find the stone for Emma (Edith Emogene) Austin.
A red truck pulled into the cemetery. A man walked over and said he was going to close the gates for the evening and saw us and wanted to know how he could help.
I told him my story and that I believed that Emma Austin was buried in a plot owned by Eldred Austin (completely forgetting his first name was James). He said that there had been some more records added since my cousin Melva had been there.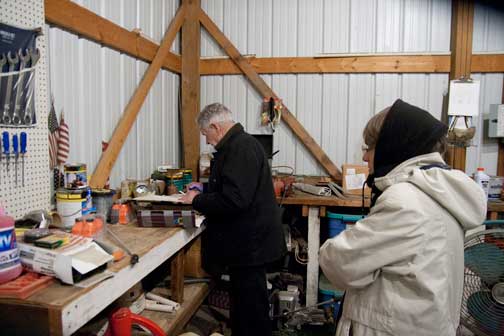 First the caretaker looked in an old book for people buried in 1879, but Emma's name was not there.
I resigned myself to not knowing her gravesite until the gentleman walked over to the wall and opened up a door that protected a large sheet of paper which showed each burial plot owner. And there was James E. Austin right next to the Parmenters—two over and one down from the red South printed on the side.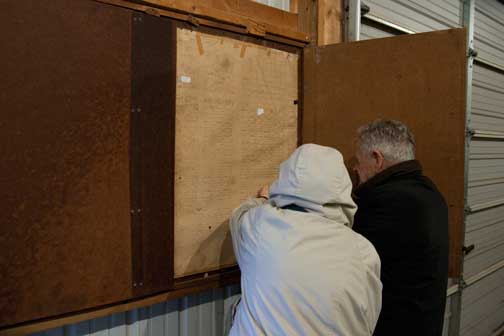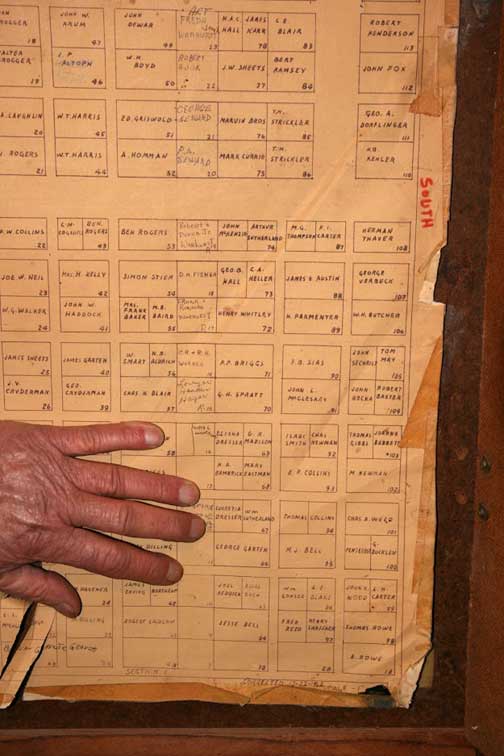 We went to the location of James Eldred (Ell) Austin's plot in the cold, wind, and drizzle. There was no stone.
Cousin Melva said that when she was there about 20 years ago there was a stone with the name Austin and another stone which she thought was Emma's (but the wind had pelted away the name) near the Austin plot, but not in it.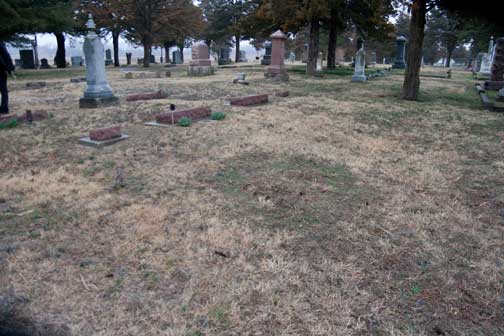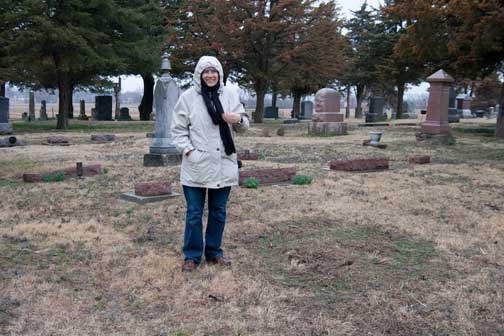 We had many more miles to travel, so we left the Prairie Mound Cemetery in Solomon, Kansas, and headed on down the road.
As I have worked on this post and viewed the names of the plot owners, I recognize several folks who wrote letters to Lon Austin that are included in my books.
Arthur Sutherland's little girl is buried in the plot with his name. There is a plot with the name William Sutherland, but I do not know if that is where he is buried.