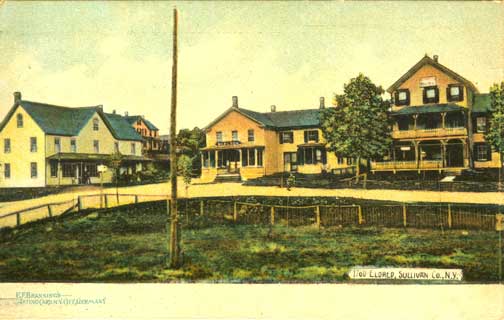 The building on the left is currently called The Corner in Eldred. It may be of interest that (thanks to Lou Monteleone), Echo Hill and Mountain Grove is available there.
The building second on left (in the background) was the home of Charles W. Wilson and his second wife Elizabeth Hoatson Clark Wilson.
The center building was the store of William H. Wilson (brother of Charles).
On the right was the original Parker House that Autenrieth's owned until Fridolin and Juliana Straub bought it.