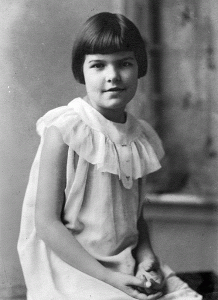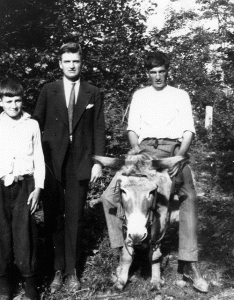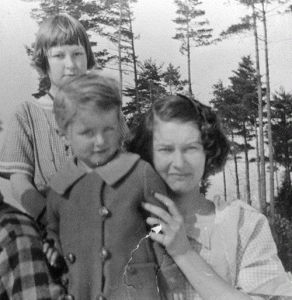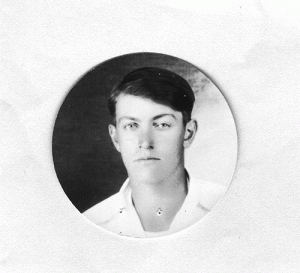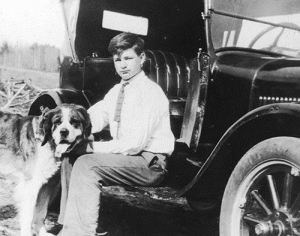 C. Raymond Austin 1900–1983
William S. Austin 1903–1979
Clara Leavenworth 1907–1967
Clinton Leavenworth 1909–1983
Arthur L. Austin 1913–1991
Anna Leavenworth 1913–1974
Robert C. Austin 1915–2008
James Leavenworth 1922–2003
Charlotte Hirsch Schroedel
1924–November 27, 2012
I was saddened to hear that Charlee Hirsch Schroedel, who once lived in Echo Hill Farm House, had passed away. Charlee was the last of the 9 Austin/Leavenworth first-cousins around whom the Memoirs from Eldred, New York Series has been written.
My grandparents Charles Mortimer Austin and Jennie Leavenworth had 4 sons that lived into adulthood. Raymond married Gladys, a descendant of Abel Myers (and his first wife) who had long lived in the area. Art (my dad) married Mary Briggs whose family moved to Barryville in 1934.
Jennie Austin's brother Garfield married Phebe Ella Sergeant (the Sergeant family had been in the area a very long time). Garfield and Ella had 4 children. Clinton, better known as Goldie, married Stella Clark whose family were long time residents; Anna married Bill Meyers (who also had relatives in the area for some time), Clara married Lee Hansen (a boarder from Brooklyn), and Jim married Gisele who was born in France.
Jennie's sister Christina and her husband Anthony Hirsch were the parents of Charlee who married a boarder at Echo Hill Farm House, just as her mother had done.
I did not realize it at first, but including the history of the Sergeant, Clark, Meyers/Meyer, (Abel) Myers families in my story along with my ancestors/relatives—Austin, Leavenworth, Eldred, Hickok, and Myers (Martin and Jane Ann Van Pelt Webb), made it possible to tell the story of not only my ancestors, but that of many others who lived in the 5 villages of the Town of Highland.