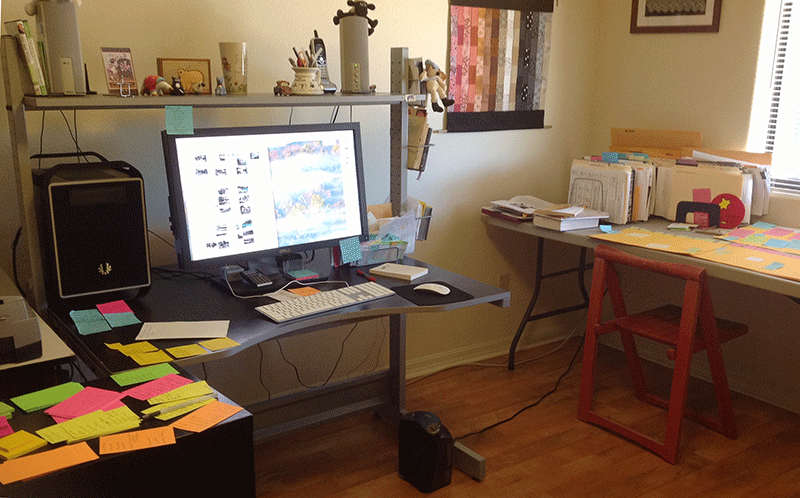 Today I actually started moving my gargantuan collection of information and photos to the final book file to write Book 3, Farewell to Eldred, the story of the Town of Highland in the years 1920 to 1950.
I am enjoying the Hackintosh (pc computer with a mac OS) my husband built for me and my new 27-inch monitor!
The 4 colors of index cards categorize: places and events; people; boarding houses; and water, bridges, roads that need to be in Chapter 1.