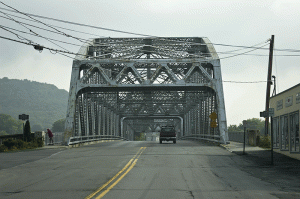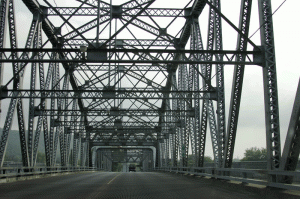 I plan on posting the names of the folks in the Lumberland censuses during the years 1840 to 1860. I have a couple families mentioned in the Halfway Brook Books and the censuses that I would like to feature. However, I have gotten sidetracked with searching for my Ralph Austin's family as well as daily life.
So for now, I thought it would be fun to post a few photos from Gary and my visit to Eldred in 2007. It had been well over 40 years since I had visited Eldred. And that many years since I had seen my second cousin Cynthia.
Cynthia had agreed to write her memories of her grandfather Garfield Leavenworth, brother to my grandmother Jennie Louisa Leavenworth Austin, for a 50-page booklet (if we could find enough information) which I planned to write on my Austin grandparents whom I had never met.
What a fun adventure it has turned out to be.
Gary and I and our two youngest stayed at a motel in Pennsyvlania. (Thanks for the correction Cynthia.) The next morning we crossed the Port Jervis bridge on the way to Eldred to meet Cynthia.