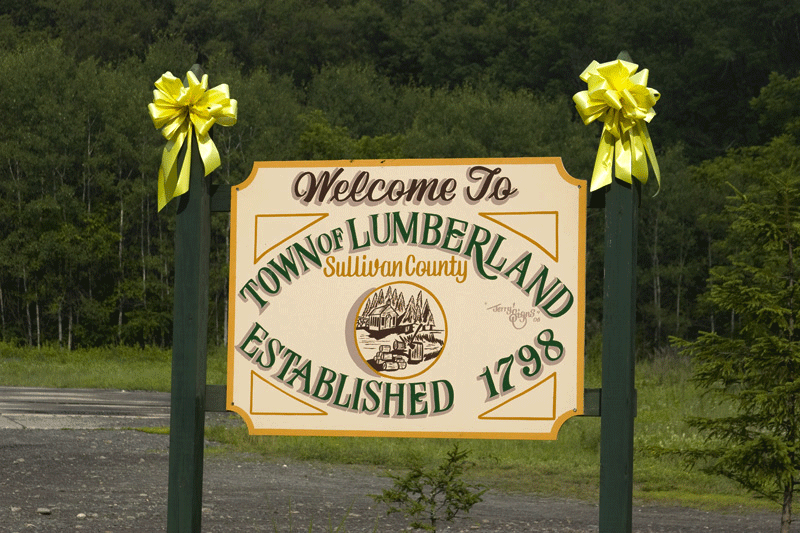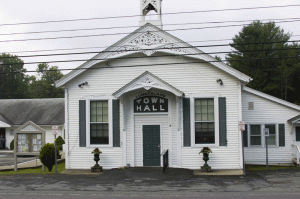 Continuing on after seeing the Pond Eddy Bridge, we took the road that went by the Town of Lumberland's Town Hall.
Fortunately, I had done some research on the area, and was quite excited to see a Welcome Sign to the "Town of Lumberland, established in 1798″—just as I had read.
As we continued on to Eldred, I tried to locate where my Austin relatives had lived on Proctor Road, but was not successful, as the houses were not still standing (although I have been told that a current home was built on one of the old foundations); I was not very knowledgeable about the area; and I was overwhelmed with so much green—grass and trees!