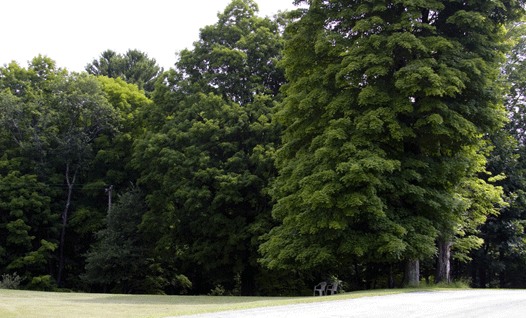 Trees on the Leavenworth Homestead. Photo: Gary Smith.
My great-great grandparents, Sherman B. and Charlotte Leavenworth, had four sons. Sherman S., Hezzie B., and Atwell B., were in the Civil War. Son John E. was too young to fight in the Civil War, but fought out West with Custer.
The story is told that a tree was planted for each of the Leavenworth sons that went to war. The tree would be cut down if the son did not come back from the war.
In the photo above, the trees on the right are said to be where the original four trees were planted. The two trees still there were for the two sons that lived—Sherman Stiles and John Ellis Leavenworth.