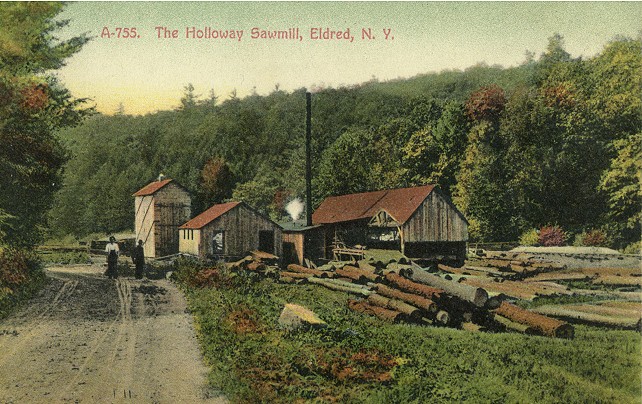 Does this look familiar to any of my Halfway Brook readers?
Austin Smith, the Highland Historian, mentioned it as the mill on the route from Barryville to Eldred. I find it curious that it is called the Holloway Sawmill when I have not seen that surname in Eldred in my research.
I wonder if somehow Halfway Brook morphed to Holloway in the postcard caption.
In random connections: my youngest's wife's maiden name is Holloway; and my husband's baby photo (taken at a Studio in CA, 2,500 miles from my birthplace in western NY) has Austin printed on the lower right corner.