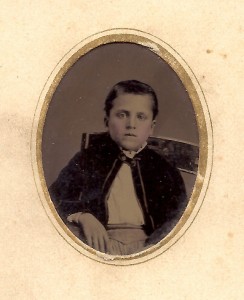 Twin sons were born to William Henry and Mary Ann Eldred Austin on March 27, 1865.
With typical Austin humor, Henry and Mary Ann discussed calling the twins Abe and Jeff after the leaders of the North and South.
They settled on Charles Mortimer Austin, for my grandfather, and Edward Augustus Austin, for his twin brother.
Sadly, Edward died in July.