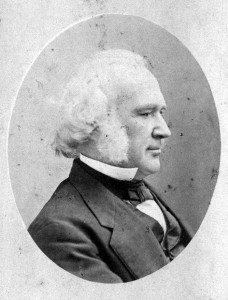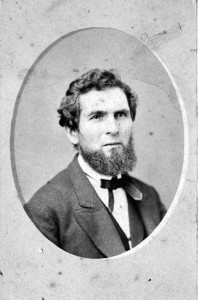 Albany Normal School, now the University at Albany, was the first Normal School in the State of New York and the third in the United States.
Opening December 18, 1844, Albany Normal offered a two-year teacher preparatory program, modeled on l'Ecole Normale Superieure in France. The goal was to educate and train school teachers in the science of education and the art of teaching for teaching positions in New York as well as the rest of the U.S.
In her letters [some of which will be in the next posts] from Albany State Normal to her parents, Emma Austin mentioned Dr. Alden and Professor Husted.
Dr. Joseph Alden
Dr. Alden was the first president of Albany Normal School from 1867–1882. He wrote more than seventy books, including—Christian Ethics or the Science of Duty, The Science of Government, and Thoughts on the Religious Life.
Alden was a firm believer that the study of the English language was just as important as the study of Latin and Greek.
President Alden is perhaps best known for his championing of women faculty who, he believed, should be "paid for the work done and not for the sex of the worker." Alden was also concerned about improving the living conditions of female students.
Albert Husted
Albert N. Husted, was appointed a math instructor about 1855, but then resigned his position to join the Union during the Civil War, and mustered into Company E, on September 6, 1862, as a 2nd Lieutenant. Captain Albert N. Husted returned as a Math Professor in November 1864, at a salary of $1,000 per year.—albany.edu.