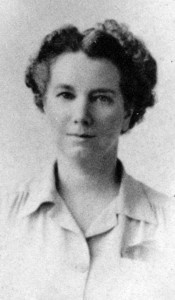 National news Tuesday evening, March 1, contained the upsetting story of the abduction of Charles Lindbergh Jr., 20 months old.
Tuesday at the Eldred School, Mrs. Styles gave her student Jim Leavenworth a certificate saying he had passed the New York State Test for the first semester of fourth grade.
At the beginning of March, Ella was given an electric washer from Lottie Meyers who had gotten the machine from Mrs. Sidwell, a neighbor.
Friday, March 19, the men went to Henry Graf's on Highland Lake to play for the first dance. Austin Smith and Dot spent the evening at the Leavenworths.
Monday Clinton went for Doc Gutfruend as Ella's Aunt Lou Kelley was very sick. Aunt Lou was a sister to Frank Sergeant, Ella's father.
"They haven't found Lindy's (Lindbergh) baby yet," Ella wrote on Wednesday, the day the Highland schools were closed because of scarlet fever.
Friday Austin Smith was in for a violin lesson. Stan Myers and William McBride were at Leavenworths for the evening.
The last Sunday of March, Nick Rohman was up to play with Jim; Austin Smith and Tom Hill were there for violin lessons.
Towards the end of March Albert Wolff married Ruth Foster, daughter of George and Jennie Hallock Foster.
Albert and his brother Norman would soon buy the house near the old Ira Austin house where Ed and Mabel Austin Smith and their son Austin Smith lived. The Wolff's "new" home had been sold to Charles Frace in 1868.
Close to and adjoining the premises of Mrs. Frace is the house and premises of Ira M. Austin a wagon maker, blacksmith and general mechanic. The house was first erected by Abraham Russel…—Johnston, J.W., Reminiscences, p. 328.