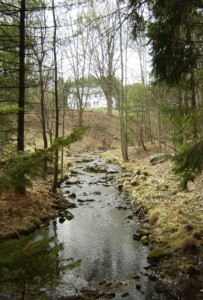 April 27, 1864
Dear Brother Sherman,
We are all well at present. We have got our new barn a going up at last.
We are doing the foundation now and we have put the last stones in that you pried up in the ten acres fallow, the last after mine that you worked here…I am back home again.
The last we heard from you, you were on Saybrook Island. They don't draft any around here, but strong talk we would see greys heels up in the air.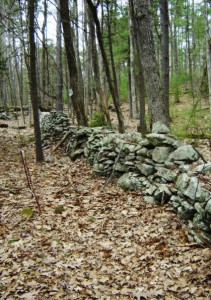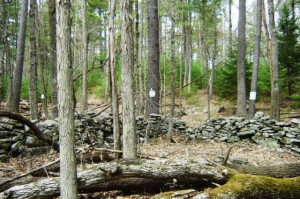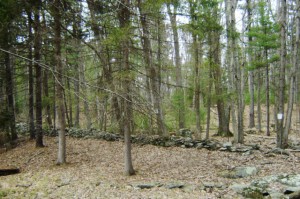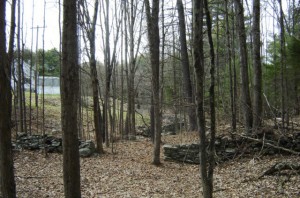 Me and father saws down to the mill…Mother wishes you back to Yorktown again as she could send you something.
Mother says you must write her a good long letter from Atwell.
Write soon,
John E. Leavenworth
Stonewalls
John Leavenworth mentioned the stone walls on their property in a letter to his brother Sherman. Here are some photos of the walls, and the goose lot taken by Cousin Cynthia in 2009.
The goose lot was a large area surrounded by stone walls with a space that was left for a gate. The geese had one wing clipped so they couldn't fly over the stone walls.
The Leavenworths raised geese for their meat and eggs. Their feathers were used for stuffing pillows and comforters.
The walls were probably built in the Civil War era. Dad mentioned that Atwell was working on stone walls before he went to war and probably the goose lot was part of that too.—Cynthia.
One of the stories said that because the men were fighting in the war, it left the ladies at home to finish making the rock walls. The ladies carried the rocks in their aprons to the place they needed to be, or so the story goes. Some of those rocks were pretty heavy.
—Louise Austin Smith; The Mill on Halfway Brook, p. 99.