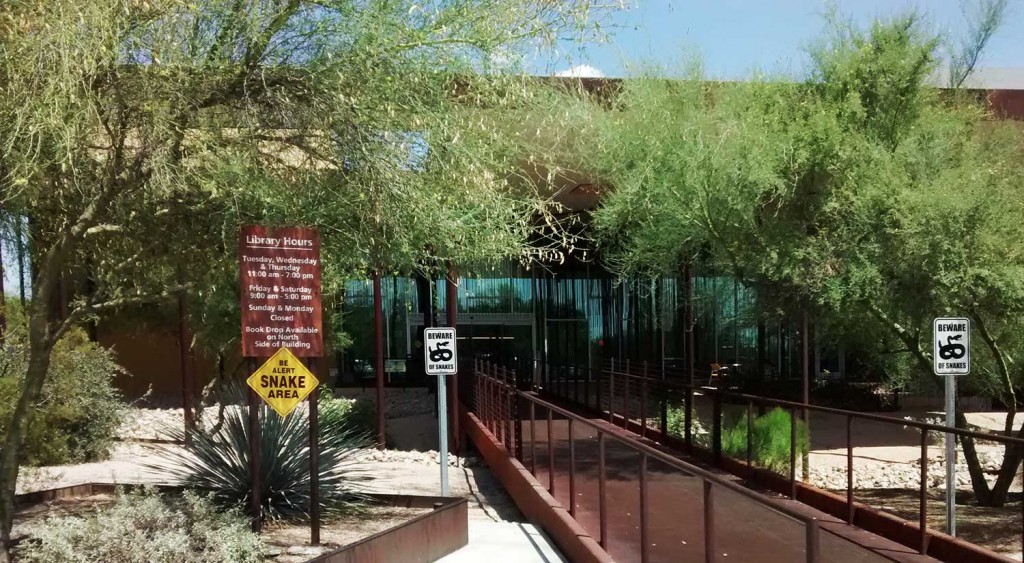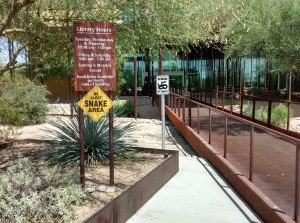 It has been three years since I posted photos of the library closest to me and the snake alert signs.
Along with online research—including very helpful people at Dodd Research Center and Connecticut State Library both with amazing resources—I have been visiting the Desert Broom Library quite a bit recently with the investigation I have been doing regarding my Hickok and Hinman (and Leavenworth) ancestors who lived in what became South Britain and Southbury, part of Woodbury, Connecticut, in 1676.
My inquiries into the past of my Connecticut ancestors made me curious as to when they arrived in the New World, travel in the 1600s and 1700s, the history of Connecticut towns, how and when slavery started in Connecticut, the part my ancestors played (or didn't play) in the Revolutionary War, etc.
Many of the books I read about online, I could obtain from my library, as it is part of the Phoenix Library System. But there were a couple books not available and the librarians were extremely helpful tracking down a library which would share. So I have a book currently on early transportation from a New Mexico library. The other book was only available from Colleges—but I am most appreciative of the librarians help.