Minisink Ford and Lackwaxen
Most boarding houses in Highland were located near Eldred, Yulan, Barryville, or Hagan Pond (called Venoge in 1897).
At some point at least two hotels/houses were located in the other hamlet, Minisink Ford, about four miles west of Barryville, near the Roebling Aqueduct.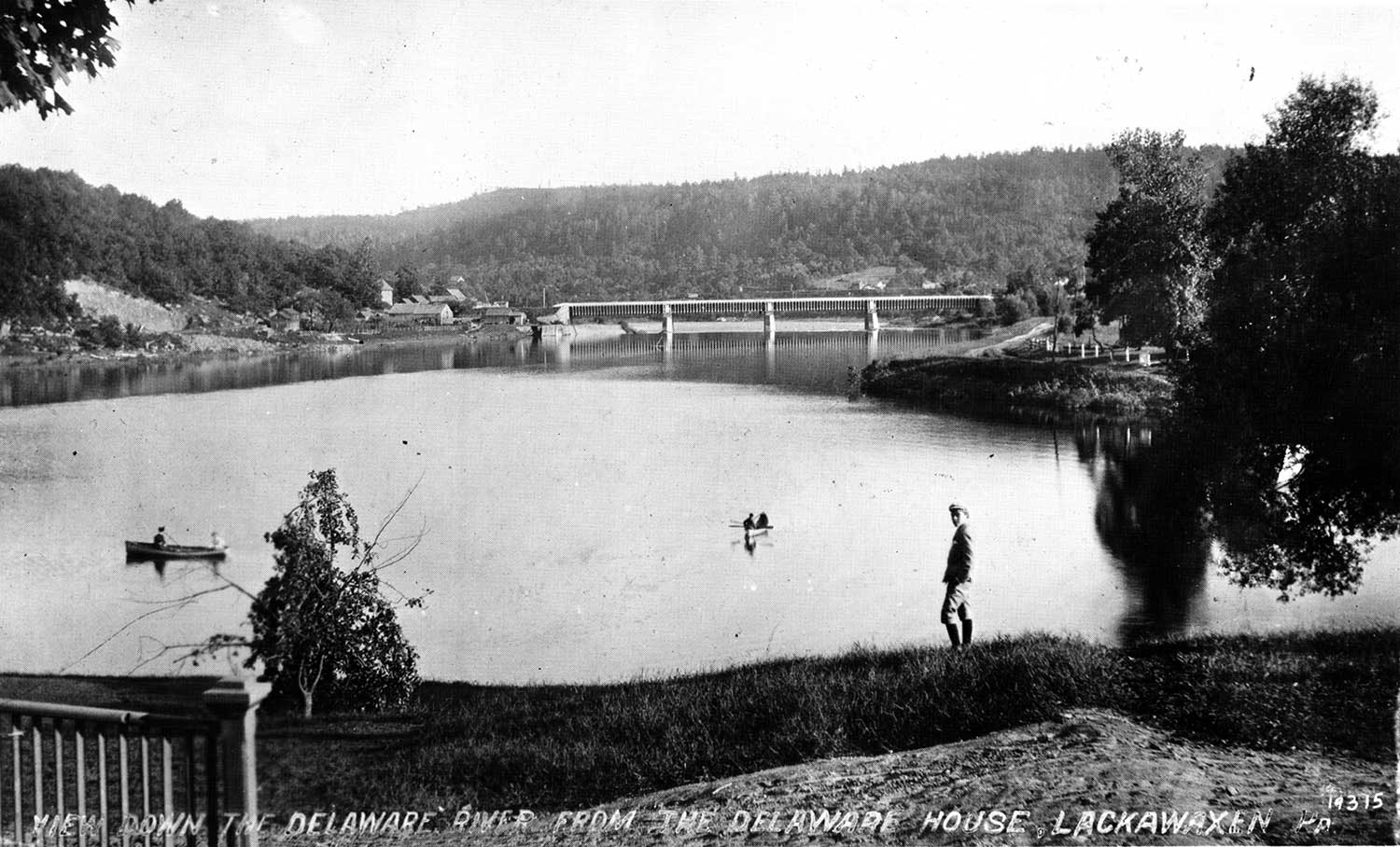 The Lackawaxen and Delaware Rivers joined north of the Aqueduct on the Pennsylvania side. The large Delaware House (see previous post photo) was built north of the Lackawaxen River by William Holbert in 1852. The Delaware House was advertised in the Erie Railway Booklets from 1882 on, and at least by 1884 in the newspaper.
Delaware House, 1882
Mrs. M.A. Holbert Proprietor; F.J. Holbert, Manager. 1/3 of a mile on banks of Delaware at junction of Lackawaxen. Conveyance free. Accommodates 100; 15 single rooms; 50 double rooms; $10 to $12; $2 per day. Discount for season. Two cottages attached. Boating for a mile on river. Black bass fishing in front of house. Boats free. Livery furnished; $5 per day. Best of references. Fresh vegetables, butter, eggs, milk, etc. from farm. Guides obtained.
—Erie Railway Brochure, 1882.
Delaware House, 1884
A popular Summer resort on the Erie Road and banks of the Delaware and Lackawaxen Rivers; everything first class; boating, bathing and fishing; boats free; reduced rates for June and September; circular. F.J. Holbert, Agent.
—Brooklyn Daily Eagle, June 11, 1884.