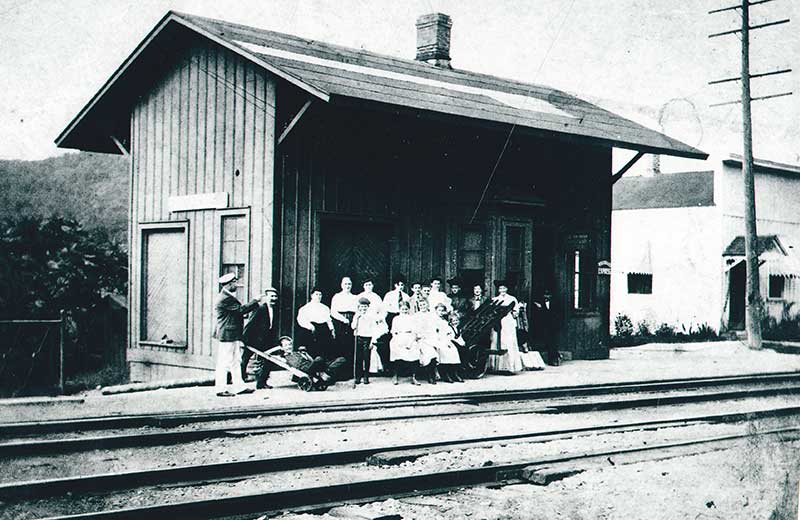 Carr's Rock, Parkers Glen
Parkers Glen was originally named Carr's Rock. Carr, a raftsman, had been stranded there one night after his raft had been wrecked, according to George J. Fluhr, Historian for Pike County, Pennsylvania.
In April 1868, there had been a terrible train accident at Carr's Rock. Forty people died and 75 were injured. To try and erase that memory, the name was changed to Parkers Glen to honor Elijah Strong Parker, a partner of John Fletcher Kilgour.
Parkers Glen [has] a stone plant for the purchase, manufacture, and sale of building and other stones.
There is a number of tenement houses, a store house, a depot of the Erie Rail Road Company, a well equipped stone mill for planing, rubbing, and shaping stone after almost any required pattern.
Connected with it is a large tract of land from where a vast quantity of stones have been quarried and hauled to the mill and the dock.
The business was first put in operation by John F. Kilgour, who soon after persuaded a Mr. Parker, formerly of New York City, to become his partner.
Parker was an honest, confiding man, who…by reason of his naturally innocent…disposition, was the least of all men fitted to enter such a partnership with safety…After 2 or 3 years trial, he left it a poor man…From him the place was named…—Johnston, "Reminiscences" pp. 224, 225.