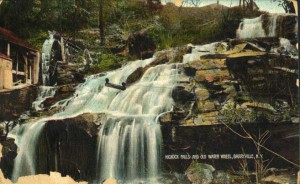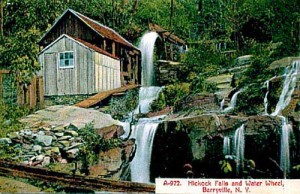 I am hoping that one of my Halfway Brook readers has the originals of these postcards and could scan them for me. (For print work I need larger images.)
Also if anyone has any information about the Hickok Falls or the old water wheel and (I assume) sawmill I would appreciate that.
My great-great-great-grandparents Asa and Esther Hinman Hickok and family arrived in Lumberland around 1813, and lived a couple miles above Barryville.
I imagine it was in the area where Hickok Brook meets Halfway Brook. They were my first relatives to arrive in the area.
I am currently working on a story about two granddaughters of David Hickok (brother of Asa) visiting Mary Ann Eldred Austin and Justus Hickok (Asa's grandchildren) in the town of Highland, New York in 1854.
If you have information or can scan the postcards, please contact me: info (at) halfwaybrook (dot) com. I will give you more details regarding scanning the postcards. Thank you.