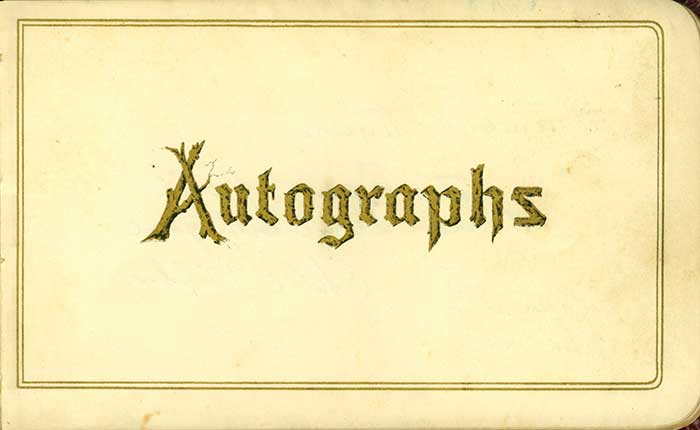 Mort Austin Returns to Kansas
In the winter of 1883–1884 my grandfather Mort Austin returned to work for his brother Ell who ran Henry Parmenter's farm in Saline County, Kansas. Before Mort left, he had family and friends sign his autograph book.
—p. 92; 453–455, Echo Hill and Mountain Grove.
Note: These are the only color scans I have of Grandpa's Autograph Book with colorful stickers on some of the pages.