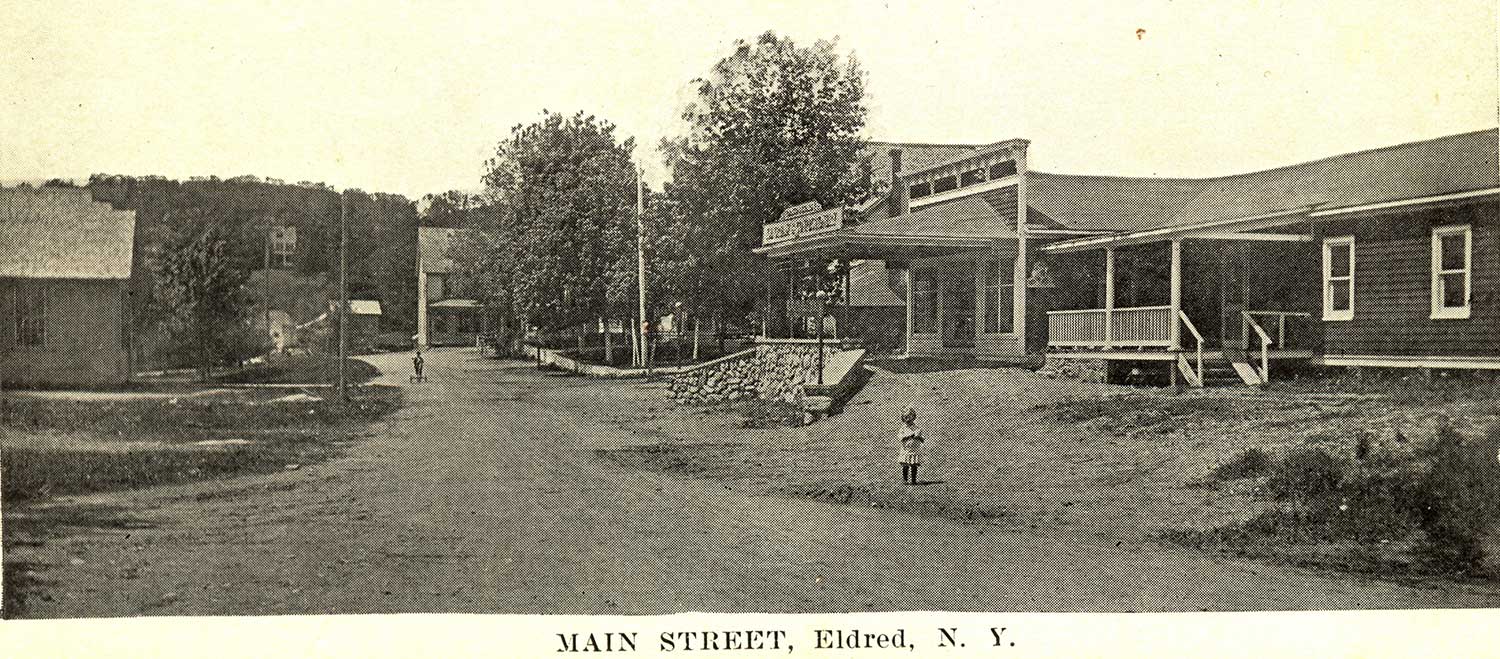 Proctor Road View
This is the view the Austins (my dad, his brother Bob, and sister Elizabeth) had on their way to school. The Eldred Schoolhouse on the left; Von Ohlen's store on the right.
Part of Charles Wilson's (later his son Arthur Wilson's) store can be seen in the middle of the photo. Slonek's House is the one in the distance on the hill.
Not shown in the photo: The Austins would already have passed Sunshine Hall—soon to be Sunshine Free Library; and the Congregational Church set back from the road. In the distance on the north (right) side of the road was the Methodist Church.
Not easily seen in the photo: On the other side of the Von Ohlen Store: Fridolin and Juliana Straub's Straub Hotel; and the William H. Wilson Store.
Notes: Photo shown on page 2 of Chapter 1 Most Pleasant Time of All; Farewell to Eldred.
Randolph's Royal Scarlet Grocery Store and Andrew Parker's Store replaced the VonOhlen-Myers Store—Photo from the 1950s.