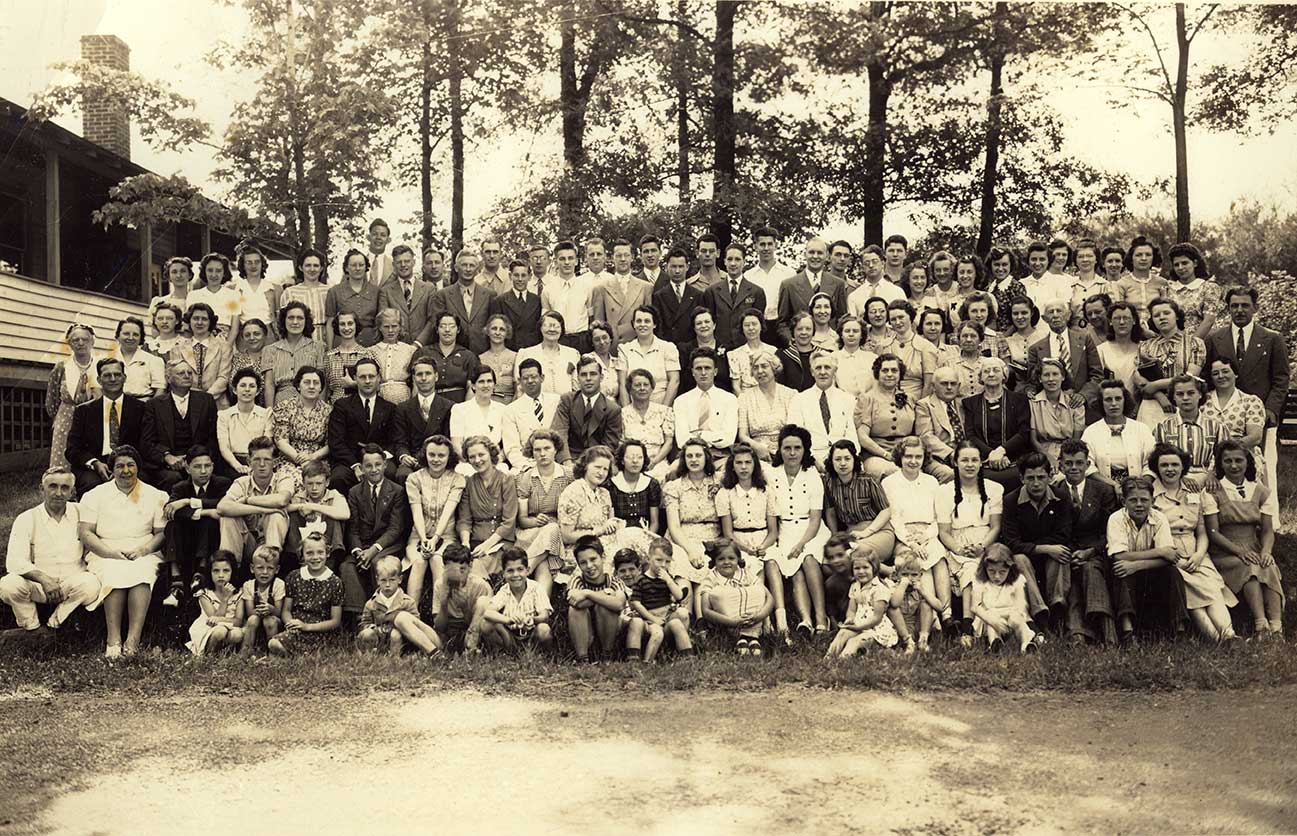 The Highland Lake Bible Conference formed by Merle Fuller in September 1944, included Myers' Lake View and Asendorf's Highland Lake Inn.
Highland Lake Bible Conference Organized, 1944
Lake View House for Sale mid-1940s
Lake View, Highland Lake, N.Y.
Fifty-five acres of ground, more or less, with riparian rights to middle of Lake.
Hotel contains 47 sleeping rooms all furnished, two parlors, large dining room, three kitchens, two large lavatories, Chef Gas Range in kitchen, large Frigidaire room.
Laundry complete with electric washer, ironer, and help lavatory. All kitchen utensils, china, silver, electric coffee urn, linens for both dining room and bedrooms complete. Shower room, separate heating device for same.
Office complete with two desks, safe, National Cash Register, two show cases for display of cigars, candy, etc.
Barn contains four help sleeping rooms overhead.
Grill room complete, ladies and gents lavatories and wash rooms, office; Grill kitchen fully equipped with all necessary utensils, Frigidaire, gas range, dishes and silverware complete.
A cottage containing eight rooms, two baths, hot and cold water, furnace in cellar, fully furnished, large porch. Artesian well 175 feet deep.
For sale, including everything with the exception of personal belongings. Price $30,000.00
Phone: Barryville 2708.—Farewell to Eldred, p. 323.