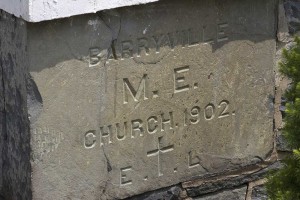 The Methodist Church in Barryville was built in 1902. The parsonage at the Barryville Church was owned by both the Eldred and Barryville Methodist churches.—Echo Hill and Mountain Grove, p. 212.
This brochure in the Austin Collection shows the church was completed by November 1902.
My great-uncle Lon (Albert Alonzo) Austin and Ira Austin, the Barryville blacksmith were on the Board of Trustees. I still don't know if the two Austin families were related.