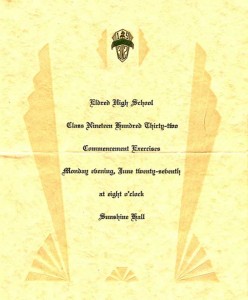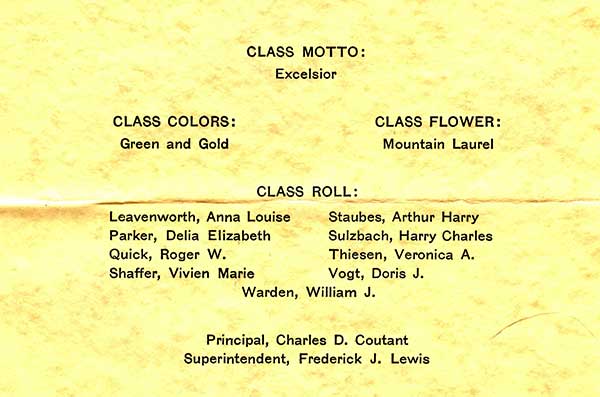 June 1932
June was very busy. At the start of the month, Garfield and Ella lost 16 turkeys because the fire went out in the brooder. A week later 105 chicks arrived in the afternoon mail.
Ella and Garfield finished planting the garden. They set out 55 tomato plants and 30 pepper plants. The frost mid-month didn't seem to hurt the garden as Garfield and Ella got up early and put water on the beans and tomatoes.
Jim Leavenworth took regents exams and went to the school picnic.
Anna graduated from High School. Her aunt Charlotte stopped by on her graduation day. Her grandfather Frank Sergeant bought her a class ring.
Bill Meyers, Clinton, and Jim took in a couple baseball games. Clinton was home for the weekend a couple times. One week he worked for the County. Garfield worked six hours for the Scouts one day. He was laid off for a few days and built a new run for the dogs.
Garfield and Clara played for a dance at Beaver Brook.