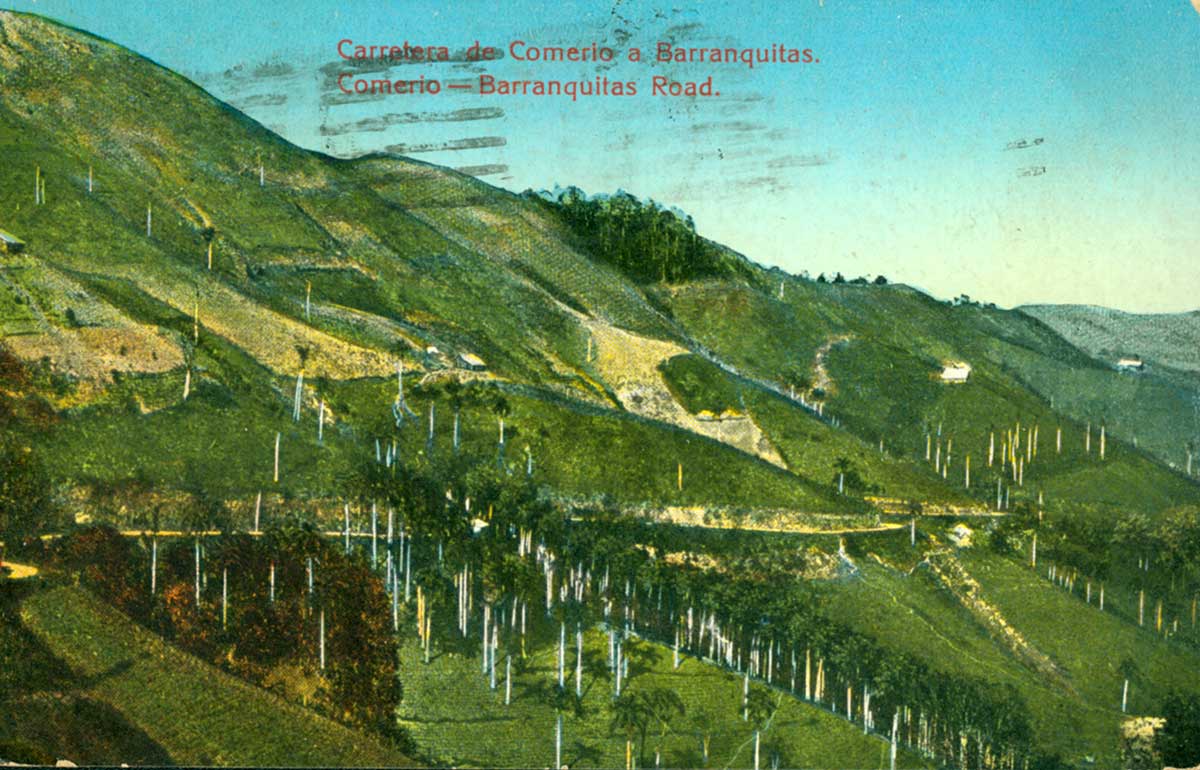 Tuesday on the east side of Eldred, Aida Austin received a postcard from her nephew Arthur.
Arthur Austin, San Juan, to Miss Aida Austin, Eldred
May 10, 1932
Dear Aunt Aida, Arrived here this afternoon and will leave tomorrow at 2 p.m. It is the rainy season down here and it has been raining all day. Arthur
Arthur Austin, Yeoman
Art had received a 90.9% average on a Civil Service Clerical test to qualify as a Steward's Yeoman (a petty officer performing clerical duties on board ship). The pay 
was $1,032 per year.
I took a few extra courses in high school, and worked on a few temporary jobs—the most interesting was as yeoman on an army transport which plied between New York and the Panama Canal.—Arthur Austin.
Art resigned when he returned from the 16-day round trip (4,800 miles, New York to the Panama Canal) on the U.S.S. Chateau Thierry. Art had gotten quite seasick, but there were things happening in the upper echelon that he didn't think were right. Art was discharged from Brooklyn, with a "very good" rating.
Sometime in the early 1930s, Art and some of his Eldred and Barryville friends visited Coney Island and had their picture taken.