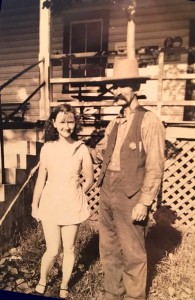 Hello Halfway Brook Friends.
We have been having freezing temps at night for two weeks here in Arizona, and it has been a pretty hard winter back east, though sometimes the temps have fluctuated to something more reasonable.
I received this group of photos from Chris Doyle this week, and thought I would remind us all that summer will be approaching soon. Well, unless it's like the notorious cold summer of 1816.
1897 Crandall's Cold Spring Farm