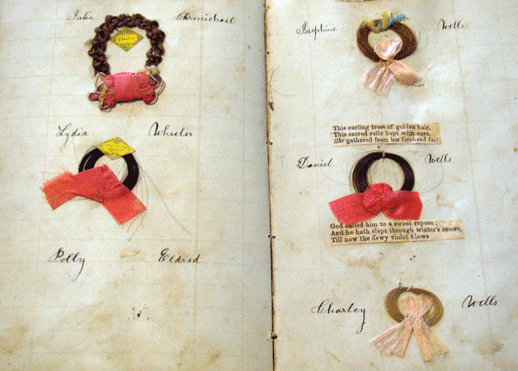 Laura Austin Clark was the sister of my great-grandfather Henry Austin. My cousin Kathy T. is also a descendant of Henry Austin, and recently she shared some letters and other Austin memorabilia that her grandmother Lillie had saved.
Laura Austin Clark was born in 1830 and died in 1901. I found these pages included in a ledger like book of Laura's that had mostly poems. They are hair curls from friends.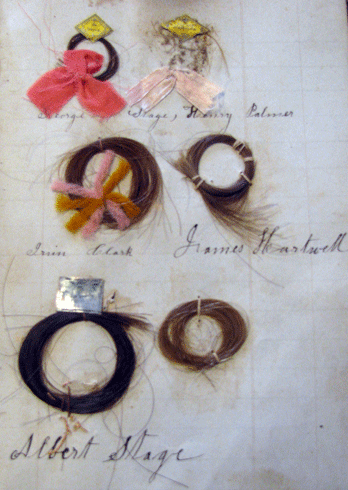 I also found these poems:
To Laura
If I was a bee and you was a flower I never would leave you for one single hour.
To Laura
May your life be a happy one
May sorrow and care
Never sadden thy heart
Nor find a place there.
Laura
When you get married
And live upstairs
Don't be haughty
And put on airs