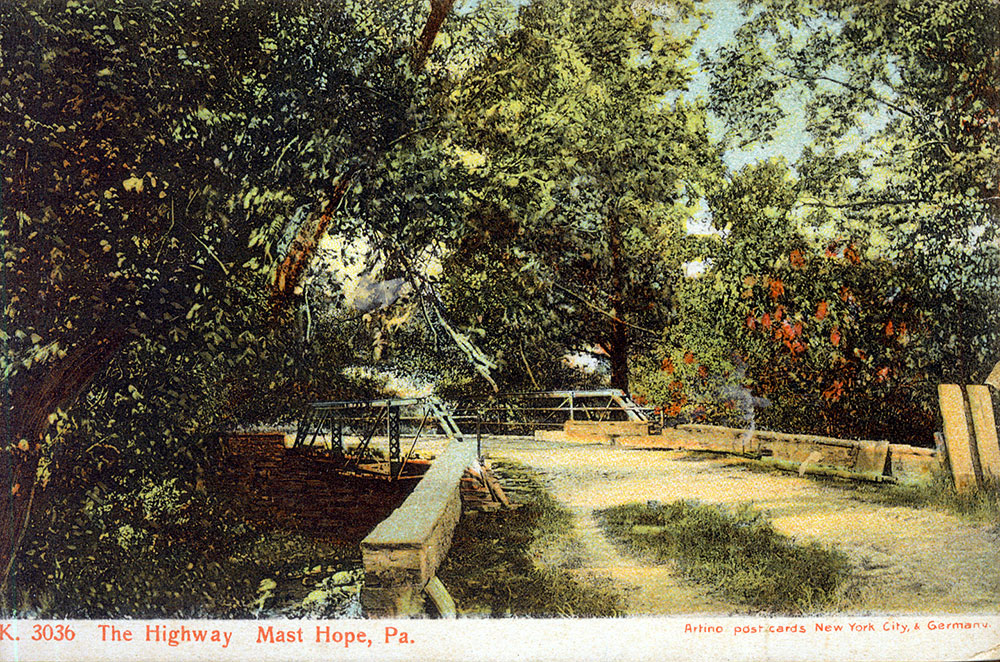 This was first posted in April 2015.
In the early 1800s, there were only two roads to the Town of Lumberland—the Sackett Road and the Newburgh-Cochecton Turnpike. Neither of them, perhaps, deserved to be identified as roads.
The Newburgh and Cochecton Turnpike was a 70-mile plank road. It started at Newburgh on the Hudson River, and went west to Cochecton, on the Delaware River. Newburgh became a trade center to get supplies to and from New York City.
So many settlers traveled to the new area that in 1809, Sullivan County was split out of Ulster County (one of the original twelve New York Counties). At the same time, Bethel, which had been part of the Town of Lumberland, became its own Town (township), and included the villages of Cochecton and Delaware.
Later, there were other roads to or through the Town of Lumberland. James Eldred worked on the Mast Hope Turnpike, which started near Middletown, went through Forestburg, and crossed through the Town of Lumberland on its way to Mast Hope, Pennsylvania.
In 1815, work was started on the Mount Hope-Lumberland Turnpike, which went from Orange County to Narrowsburgh, New York, and later to Honesdale, Pennsylvania.
George D. Wickham, Benjamin Dodge, John Duer, Benjamin Woodward, Benjamin B. Newkirk, William A. and Abraham Cuddeback were the directors of the Mount Hope-Lumberland Turnpike, segments of which are still in use today.—The Mill on Halfway Brook, p. 8.