The next few posts feature Asa Hickok, my great-great-great grandfather at the beginning of the Revolutionary War. The information is taken from the Revolutionary War section in my upcoming book, Abby, Laurilla, and Mary Ann.
Asa Hickok, his wife Esther Hinman, and their children (including Hannah Hickok who later married James Eldred) were the first of my ancestors to arrive in Lumberland, New York. In Asa's request for a Revolutionary War Pension, he wrote that the family moved from Connecticut to Lumberland in 1812.
I was almost twenty-one when I entered the service under Colonel Benjamin Hinman of Woodbury, Captain David Hinman, and Lieutenant Benjamin Hungerford. It was around the first day of April 1775.—Asa Hickok.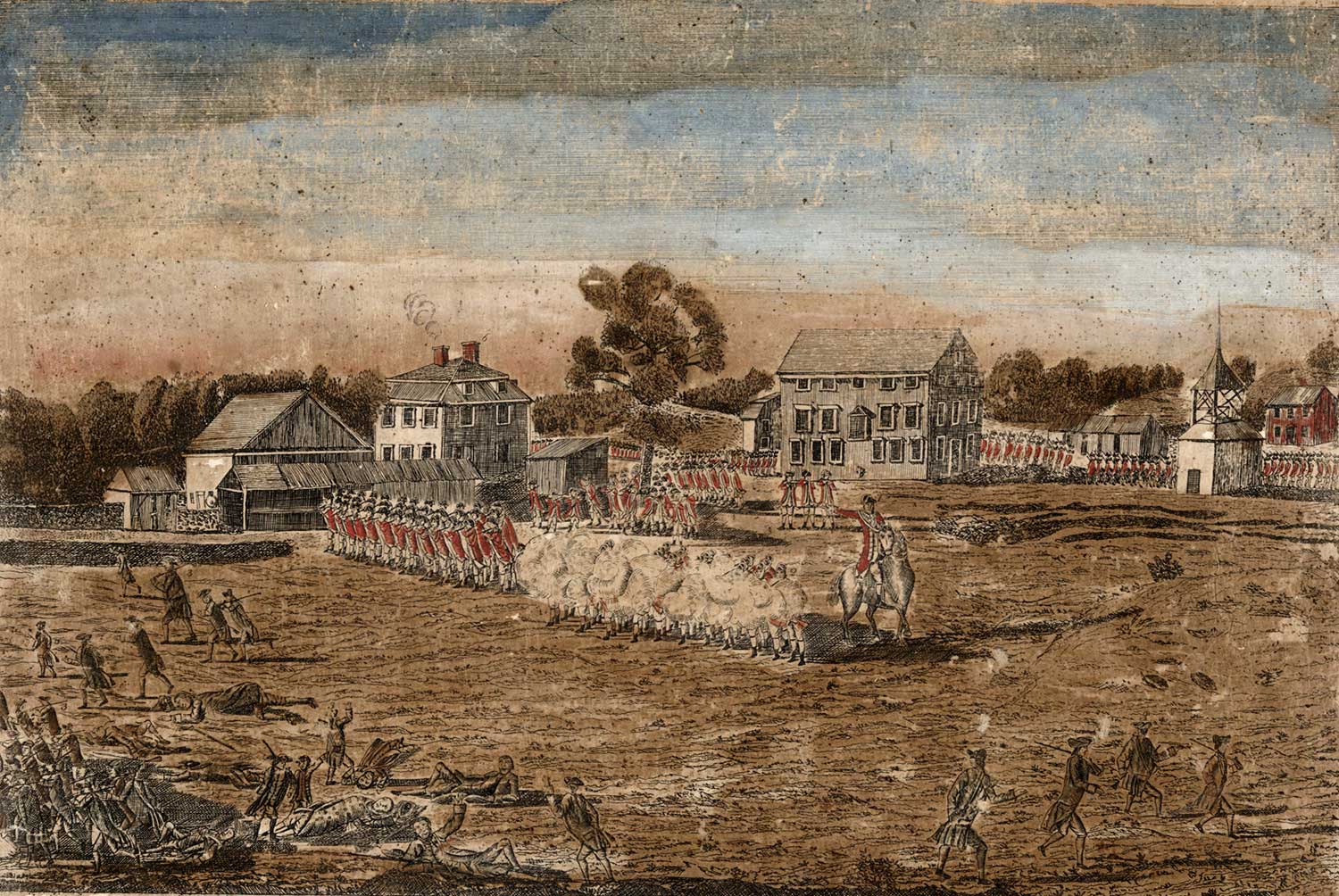 Lexington Alarm April 1775
On April 19, 1775 the British and Americans clashed at Lexington and Concord, in Massachusetts.
Local militias which had begun when the English first settled the New World, were soon on their way to help in Massachusetts as the Continental Congress had promised.
 Woodbury, Connecticut, where the Hickoks lived, was one of fifty towns which hastily sent companies of soldiers some 133 miles to Lexington. (Asa did not mention Lexington, so he seems to have been somewhere else.)
Woodbury was western Connecticut's recruiting headquarters during the entire war. Since the principal route of the Continental Army from Boston to western posts passed through Woodbury, the town became a prominent point for the collection of supplies.
Woodbury's Truman Hinman and Shadrach Osborn, assistant commissary of purchase and an issuing commissary in Woodbury from May 1777–February 1781, were in charge. Provisions were issued to many marching parties and troops in winter quarters.
(Woodbury information taken from Cothren's, Ancient Woodbury books.)